2 Chainz Arrested In Maryland For Possession Of Marijuana Grinder
In the latest installment of police have nothing else to do but harass Black people, 2 Chainz was arrested by Maryland State Police.
The ATL rapper was booked on Thursday after being pulled over for a "traffic stop" while on his way to rock the crowd at the University Of Maryland Eastern Shore's homecoming concert.
2 Chainz was charged for possession of marijuana and paraphernalia though 2 Chainz says it was only a grinder.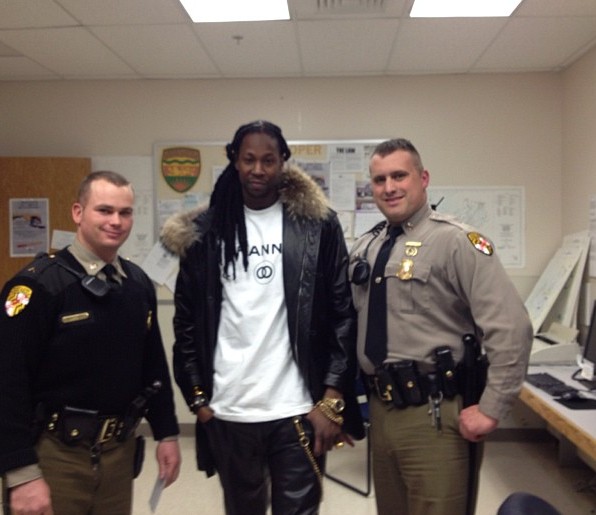 No worries though as the hit making rapper received a citation and was quickly released in time to make his show.
What's even funnier is the cops wanted to take flicks.
2 Chainz tweeted,
"Locked me up and then Wanted pictures smh. I work hard and pray even harder , we gone always b good yall… Not to mention my security said it was his and they said , he don't smoke ,, how da fuk u know? Haha wut a valentines day!!!"
On another note, 2 Chainz and fellow ATL emcee Future have been added to the 20th Annual 9 Mile Music Festival.
Taking place in Miami, Florida at Virginia Key Beach, the show will also feature Dancehall/Reggae stars Capleton and Mavado and the Marley Brothers: Damian, Stephen and Julian Marley.
Comments
comments
Category: Latest Hip Hop News, Media Gallery