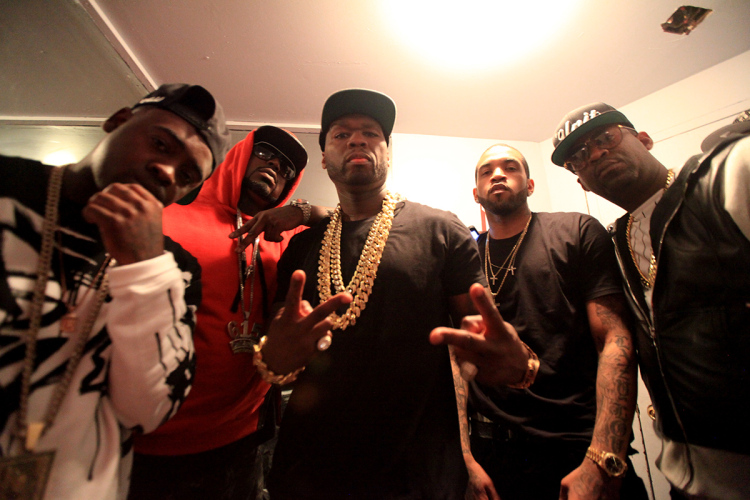 Last night 50 Cent and the G-Unit blew the roof off of Webster Hall in New York City.  The event was originally intended to be a promotional event for 50's Animal Ambition album release, but with the recent reuniting of G-Unit this event was the perfect place for 50 and the G-Unit to make their first scheduled appearance.
The crew ran through 50 and the G-Unit's library with ease and the shoulder-to-shoulder crowd rocked out the entire time.  Classic hits like "Hate it Or Love It" and "What Up Gangsta" were performed and even new G-Unit tracks like the group's version of Drake's "0-100" and "Nah I'm Talkin Bout" were performed. 
One of the highlights of last night's event was 50's performance of Fabolous' recently remixed club banger "Cuffin Season".  In the two-minute video below you can catch 50 spitting his verse on the remix and the crowd going crazy.  To add to the energy, at the end of the show the always-comical 50 Cent said, "I want ya to get home safely, there's a lot of Police in here, courtesy of Slow Buck".  He then drops the mic and proceeds to walk off the stage. 
It's going to be a hot summer y'all.  Check out the clip below courtesy of RealTalkNY.
Follow us on Twitter @hiphopenquirer
Comments
comments
Category: Events, Latest Hip Hop News, Media Gallery, Music