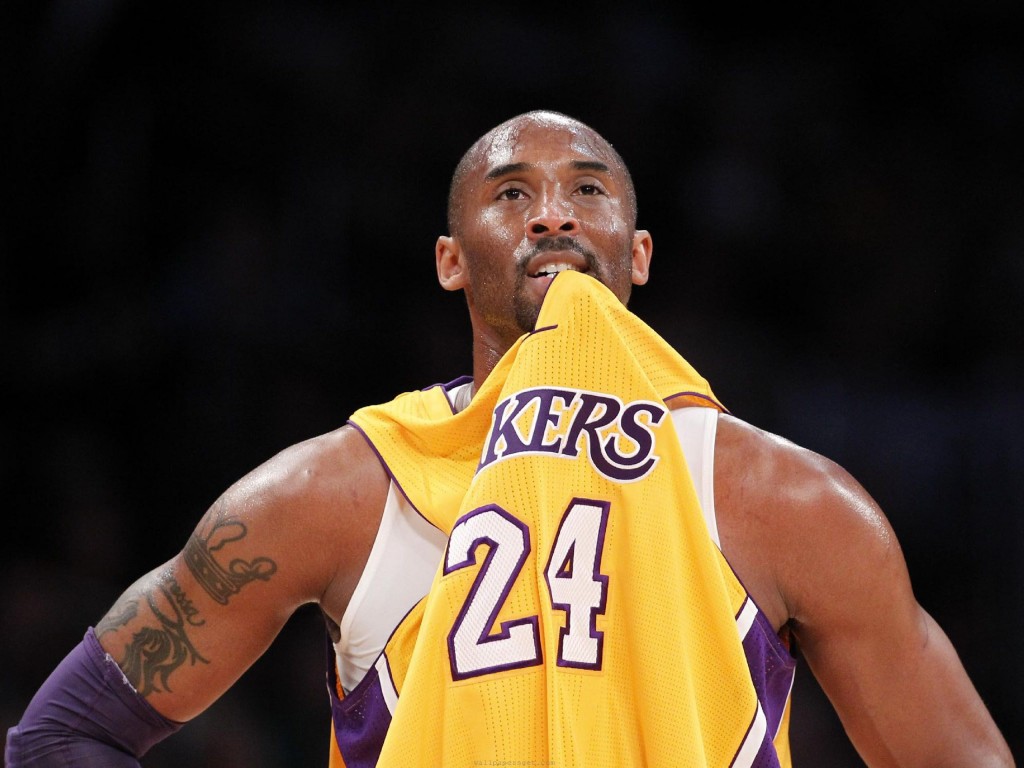 "My body knows it's time to say goodbye," Kobe Bryant wrote in a poem made public on Sunday night. The inevitable is etched within the record now. He is a forever talent in the NBA, a forever achiever of five championships and an MVP. Bryant has been a tortured genius, a talent born of relentless repetition and peerless passion. Few ever cared so deeply for a craft, ever committed such deep devotion.
Kobe Bryant, who helped the Lakers win five NBA championships over a 20-year career spent entirely in Los Angeles, announced Sunday on The Players' Tribune website that he will retire after this season, writing that "this season is all I have left to give."
In a first-person story titled "Dear Basketball," the 37-year-old wrote in the form of a poem that the sport "gave a six-year-old boy his Laker dream/And I'll always love you for it."
"But I can't love you obsessively for much longer," Bryant wrote. "This season is all I have left to give. My heart can take the pounding. My mind can handle the grind but my body knows it's time to say goodbye.
"And that's OK. I'm ready to let you go."
For months, Bryant suspected this would be his final season. Two things that could've inspired his return for a 21st season – a strong comeback performance and a rapidly developing supporting cast – never materialized this season. The Lakers are a gutted shell, wrapped within an icon sapped of his powers. The result is painful to watch.
Bryant desperately wanted that sixth championship to match Michael Jordan, but it never happened. Five years ago, the Lakers had gone to back-to-back NBA Finals – and would never come close to returning again. After beating Oklahoma City in the Western Conference playoffs in 2010, Bryant was walking out of his news conference as Kevin Durant and Russell Westbrook were walking into the room. As they passed in the corridor, Bryant stopped and shook his head and told them, "You all are two bad mother——-. I'm glad I'm done with you."
Now its time for Kobe to really enjoy life. It worked well for Michael Jordan.
Source: Yahoo News
Comments
comments
Category: Latest Hip Hop News, Sports