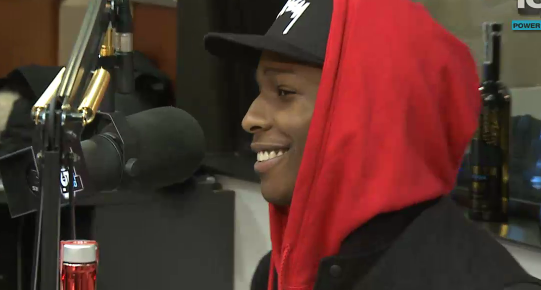 Power 105's Breakfast Club caught up with Harlem's own, A$AP Rocky and after grilling him about wearing a dress on 106 & Park and his fashion sense, the crew got straight to the questions that everybody wanted answers to. When asked about pleading guilty last week to larceny from a July 2012 altercation in NYC, A$AP responded:
"They said I tried to rob. I can't really talk into that, but it costs a lot of money just to be coming to court every month for something as petty as me stealing a camera in this day and age… It's one of those slaps on the wrists. That's when I calmed down for real. That was the last fight. That wasn't my first lawsuit."
A$AP also touched on what it feels like to get features with older veteran rappers such as Big Boi and T.I, stating:
"These older cats like Big Boi it's an honor to have them acknowledge me. I really wish Big L was around. I wish I could work with him, for real. That'd be crazy… I love that Hip Hop. East Coast, West Coast, Southern… Don't they call those the golden ages? Golden era."
Check out the entire interview below!
Follow us on Twitter: @HipHopEnquirer 
Comments
comments
Category: Latest Hip Hop News