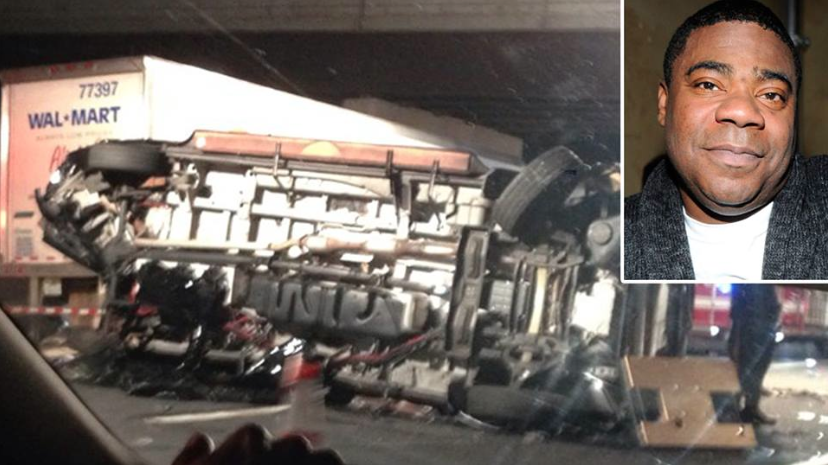 Tracy Morgan was in a terrible multi-vehicle car crash early Saturday morning on the New Jersey turnpike and it has left him and three others in critical condition.  There was one fatality in this accident as well.  Morgan's comedy writer, 63-year-old James McNair, was killed in the wreck.
Morgan had a comedy event Friday night in Delaware and was on his way home when the accident occurred.  The limo bus that Morgan was riding in was rear ended by a tractor-trailer causing the limo to overturn. 
Our prayers and condolences go out to the families involved in the horrific wreck.
Follow us on Twitter @hiphopenquirer
Comments
comments
Category: Breaking News