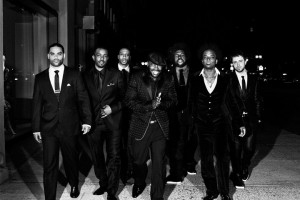 The legendary Roots released their thirteenth album Undun via Def Jam Records on December 6, 2011.  "Anyone coming into undun expecting a series of three and four minute songs with traditional verse-chorus-verse structures (like what comprised last year's How I Got Over) will be let down. The whole thing zips by in under 40 minutes, and only half of its 14 tracks top two and a half minutes. Undun is telling a story about their semi-fictional character, Redford Stephens", says Mike Madden of TIME Magazine.  The album gravitates around Redford growing up in an urban landscape struggling with survival. He is forced to juxtapose between the choice of making something of himself or living a life of fast money and crime, and he chooses the life of crime. The album features artists like Aaron Livingston, Big K.R.I.T., Phonte, Dice Raw, P.O.R.N., Truck North, Bilal. The first single "Make My" leaked on October 17, 2011.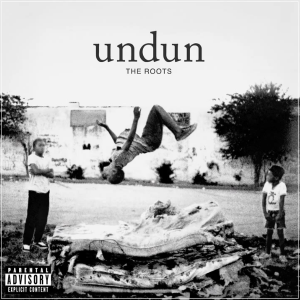 The band went back to their original "roots", by returning to lyrics revolving around struggle and making something out of nothing. The music is framed not by booming bass lines — bass parts are rare — but by keyboards, often high and fragile little shards that are far closer to Radiohead's productions on "Kid A" than to the plush fanfares of current best-selling hip-hop", said Jon Pereles of NY Times.  Echoes of old-school soul appear as a kind of inverse gospel, prayers without hope of redemption: "You're face down in the ocean/ And no one's there in the lighthouse," goes one chorus. When melodies do arrive, they are bittersweet at best, like the one that arises in "Make My," a deathbed reflection. Amid hints of Marvin Gaye's "What's Going On" and Stevie Wonder's analog synthesizers, the chorus reflects, "They told me that the ends would justify the means," and, "Maybe I'll throw in the towel and make my departure from the world."
The Roots have solidified their spot as one of the greatest acts in hip hop. In comparison to other artists of the genre, the Roots have always had their own lane. The music they compose at the highest quality can be some of the most emotion drivien sounds hip hop has to offer. Spanning from Philadelphia, PA all over the world, The Roots have enjoyed plenty of success thanks to their forward thinking approach to music and hip-hop culture. Drummer Ahmir "Questlove" Thompson and fellow Philadelphia native and front man Tariq "Black Thought" Trotter have manned the controls since 1987, making consistency one of the group's strongest points.
Follow us on Twitter @HipHopEnqMag and @AlexHHE to give us your thoughts
Comments
comments
Category: Album Review, Reviews