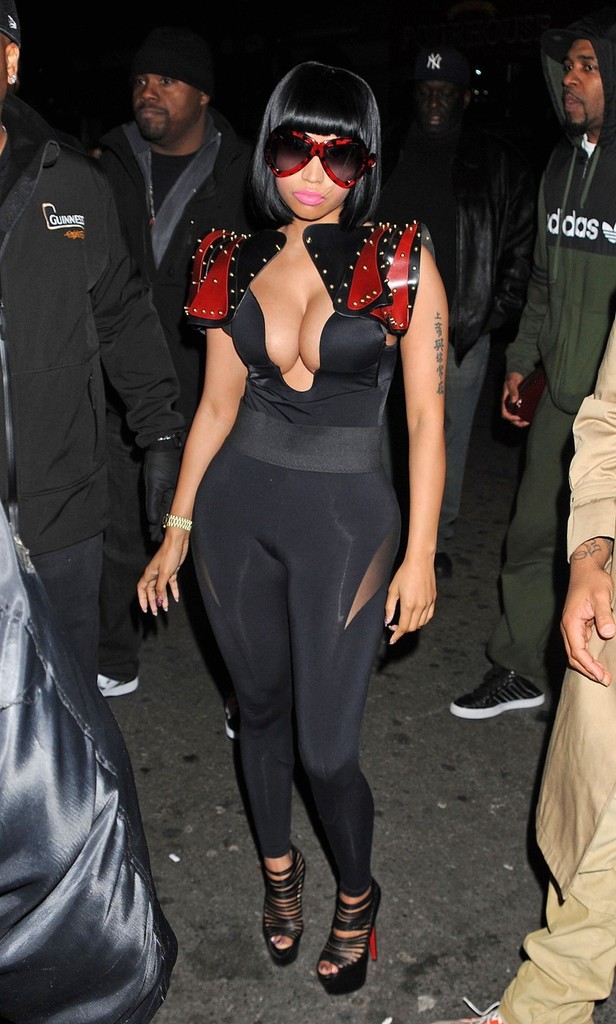 It looks like YMCMB's first lady, Nicki Minaj, decided to bury the hatchet between herself and NYC radio station, Hot 97. The tension between the two parties all started when Hot 97 DJ Peter Rosenberg apparently disrespected Nicki Minaj at the station's Summer Jam by saying "I know there are some chicks here waiting to sing 'Starships' later, I'm not talking to y'all right now, f-ck that bullsh-t" while introducing the Young Money artist. Nicki chose not to perform that day, and even after patching things up with the station, in November she told the station's director, "Don't ever play my music again".
Now it seems that Nicki has forgiven them AGAIN. Or has she? The Barbie Leader was slated to host Hot 97's Christmas Extravaganza Party on Christmas Day at Webster Hall, and although she showed up, HipHopWired is reporting that she didn't hit the venue until 2:30 am. She arrived donning a skin-tight black catsuit with red shoulder panels and matching sunglasses. Reports are also saying that she stayed in VIP most of the time which disappointed many fans, as they thought she was actually performing. Here's how HipHopWired described the night:
When Nicki finally arrived she revealed herself from upstairs in VIP, where she waved and danced to cuts off her album. Unfortunately that made the crowd even more agitated as boos were heard. 
Here's what happened when the crowd was able to talk her into coming out of VIP:
Nicki made her way down from VIP to a huge ovation and greeted some of the fans lucky enough to make it to the front. She closed things out with what was supposed to be a twerk contest that really didn't amount to what everyone hoped for.  In all honesty, people left a bit confused as to what they just witnessed and waited hours for.
It definitely seems like Nicki wasn't too concerned about patching things up with Hot 97. What do you think of Nicki's behavior? Justified or just being a diva? Check out more pics of the night below.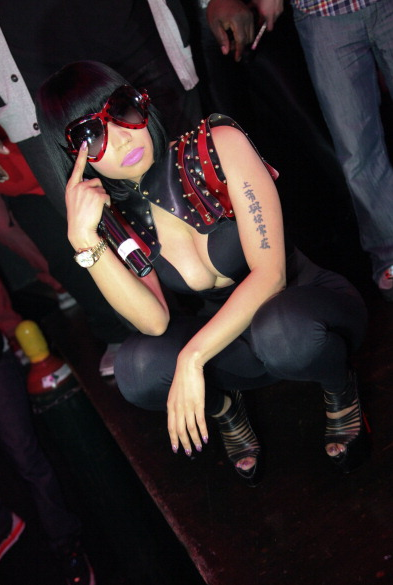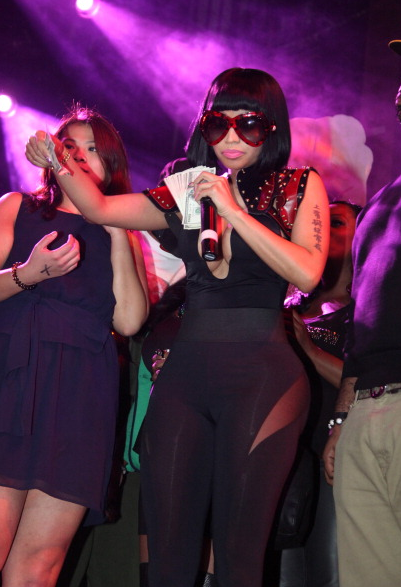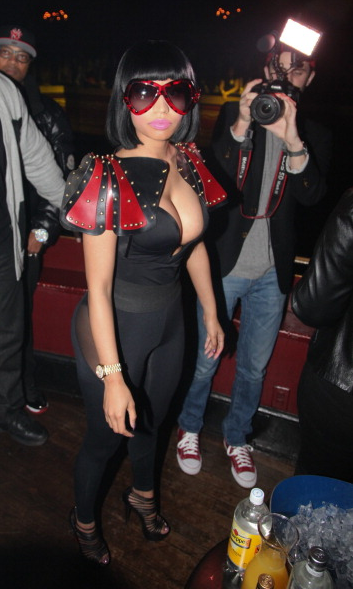 Video Via ToniJaxx
Follow us on Twitter: @HipHopEnquirer
Comments
comments
Category: Latest Hip Hop News, Talk of the Town