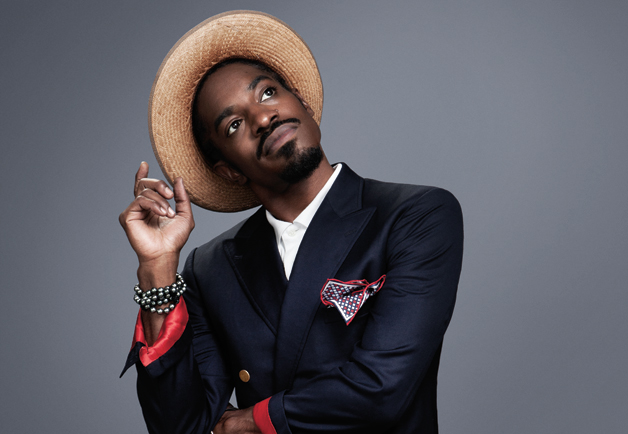 Thanks for smashing all of our Outkast reunion dreams, Andre. In a recent exclusive with Spin Magazine, Andre 3000 revealed that the new songs we've been hearing such as the "Pink Matter (Remix)" featuring Big Boi aren't Outkast collabos. The Atlanta native clarified that they are only original songs where he originally had a guest verse and Big's verse was added after the fact as a remix.
Here's everything Andre had to say:
"It's important for me to be clear about the origins of my contributions to 'Pink Matter' and 'Sorry.'

I was approached as a solo artist by both Frank Ocean & Tip. I discussed musical direction with each artist and completed my verses. It was after that when Big Boi's name came up.

I never want to mislead our audience – I worried that some would think these were Outkast collaborations. These songs are not Outkast collaborations. I discussed this rationale with Big, Frank and T.I. and everyone agreed. That is why I was surprised to read about these remixes.

I understand that anyone can put out an unofficial remix to any song but I have an obligation to be honest with fans about what this is … and what it isn't."
So basically Andre is saying don't hold your breath for an official Outkast collaboration anytime soon.   Looks like we'll be replaying ATLiens and Aquemini waiting for the two to come back for quite a while.
Check out this recent interview where Big Boi discusses the possibility of the two getting back together:
Follow us on Twitter: @HipHopEnquirer
Comments
comments
Category: Latest Hip Hop News, Music