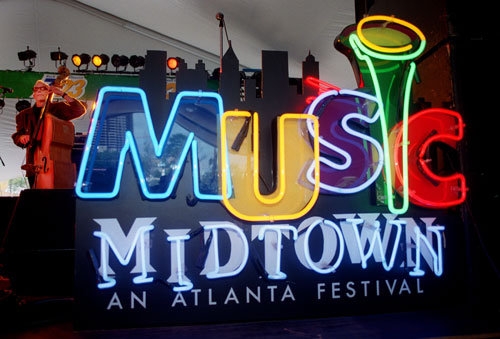 Over the past 10 years, Atlanta has solidified itself as the current home of the hip hop industry. Although the list of successful homegrown artist is too long to name, a top of that list are College Park's Ludacris and Bankhead's T.I.P. The hip hop living legends were hip hops only representatives at Atlanta's 2  day  Music Midtown festival held at Piedmont Park. The Festival was complete with two stages, a plethora of food trucks, beer stands every 10 feet and even a Carouse Wheel. Friday included about 38,000 highly intoxicated fans from parts of the country, better yet, the world. ( I met some lovely women from Germany, who flew in specifically for T.I.P and Luda)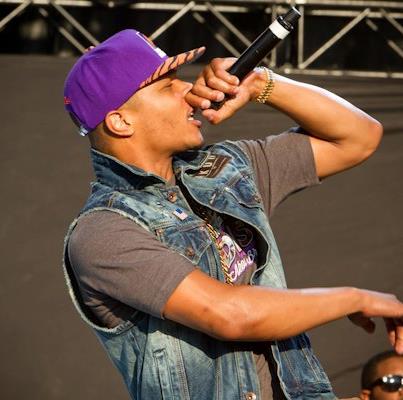 T.I. shut the city down in a timely matter of the sun setting in the same direction.  The Bankhead ambassador performed a set lasting the top side of a hour backed with a full band and DJ. Running through verse long snippets of street favorites like" 24's" "Top Back" and "Ride With Me" it was obvious that the majority of the crowd has been down since day one. As you can imagine, things got completely wild when he performed his mainstream banger "Whatever You Like" which turned the park into a outdoor dance club for a few minutes. He got things back to bouncing with"What you know about that". About 20 of the 38,000 in attendance were rapping and throwing up makeshift gang signs in unison with T.I.P. After a 2 minute motivational speech of living you life and not listening to haters, The King ended his set with "Live Your Life" completely cementing his spot as the best show yet.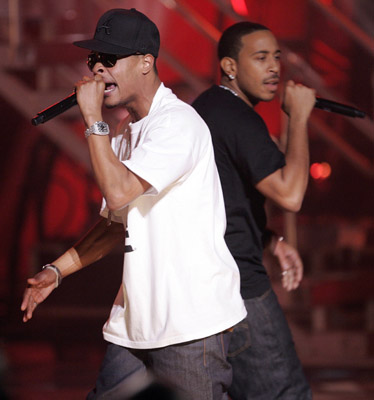 Saturday, things were a little bit different.  Since it was an all day show with a crowd on the top side of 50,000, the park was completely packed. Around 4:15 PM   Ludacris came out on the Soul Headphones stage ( his company)  to screams that could be heard all the way down on Peachtree St . It's hard to say Luda doesn't put on for his town. Backed with a full band Luda ran through commercial hits like Usher's "Yeah," Enrique Iglesias' "Tonight I'm Loving You" (the clean version) and Fergie's "Glamorous"which had  the crowd going completely insane. Things reached a total high when Luda went deep into his 8 albumn collection with "What's you Fantasy" and "Stand Up".  To be completely honest, Luda had an advantage only because of all the people he had in comparison to T.I. With that said, his set was incredibly enjoyable. In all sum, Ludacris and T.I. seemed surpassingly excited about performing in their hometown. After a 5 year hiatus, maybe Music Midtown will take the hint and include major hip hop acts from now on.
Hip-Hop Enquirer Magazine | Follow us on twitter @hiphopenquirer
Comments
comments
Category: Media Gallery, Music