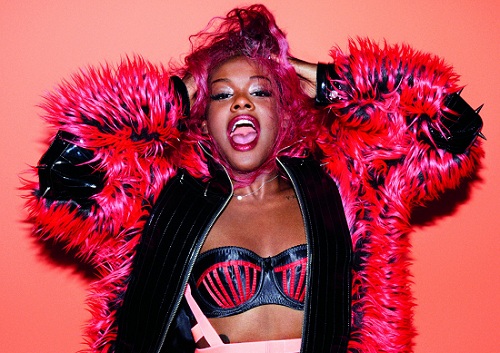 Azealia Banks is a star in the making. She broke big with her NYC anthem "212," and never slowed down. Her off beat rhyme style fits perfect over beats made more for house music and not house parties, drew in a huge following for the young Harlemite here and overseas.
So, it's only logical that after the success of her last mixtape Fantasea she's ready to drop a full length project.  She recently announced that her long-awaited debut Broke With Expensive Taste is set for an early 2013 release. Banks explained to Beat TV that she isn't preoccupied with genre and styles on her first studio album–she's focused on her own voice being as real as possible.
"The vision and vibe that I have for Broke With Expensive Taste is just for it to be stylish and authentic like anything I do," she explained.
"There isn't a genre I'm trying to go for or a specific vibe that I'm trying to go for," Banks shared. "I'm going for authenticity."
Watch Azealia Banks perform her hit "212" in the UK for Radio 1's Hackney Fest.
[kkytv id="iw4BLQAatE4″]
Hip Hop Enquirer Magazine|Follow us on twitter@hiphopenquirer
Comments
comments
Category: Latest Hip Hop News, Media Gallery, Music