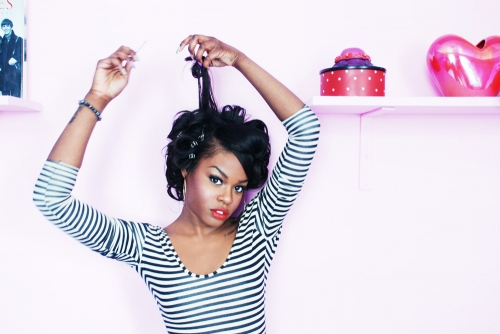 Who is new to the game but already talking about not seeing herself as a rapper for long? Azealia Banks. The 21-year old NY rapper recently gave a rather interesting response to questions about her career during a Hype Trak interview. With heavy doubt, she still mentions wanting to drop at least two albums by 2014.
2013, personally, just to like keep on it, keep at it. If I have things my way, if the universe allows me to, you know, do things the way I want to do them, I want to get two albums out in 2013 — not necessarily take a break but do some more sound research and come up with a different style. I'd eventually like to stop rapping. That's just the honest truth. (Hype Trak)
After such a power move announcement, Banks went right into why rapping isn't something she sees herself doing realistically in the future.
One day, I don't want to rap anymore. It's easy, you know what I mean, but I think it's kind of tacky and I think it's very unladylike and I like it but I think I'm gonna get tired of it. I would like to get two albums out, get all of the urban stuff, rap music out, or just whatever ideas I have in me out, in to fruition and go back to school and take voice lessons again and do contemporary jazz or whatever. I don't know. I definitely don't see myself being a rapper forever. I wll remain loyal to music, definitely. (Hype Trak)
Check out Azealia Banks' interview:
 Hip Hop Enquirer Magazine | Follow us @hiphopenquirer
Comments
comments
Category: Breaking News, Latest Hip Hop News, Media Gallery, Talk of the Town