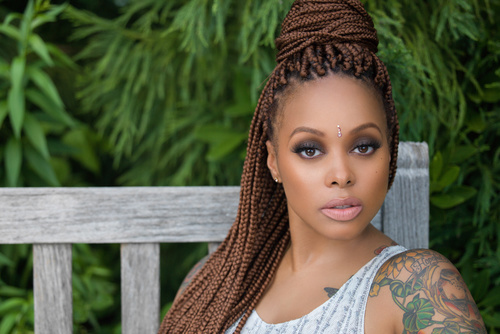 Chrisette Michele made headlines when she agreed to perform at the inauguration of Donald Trump President Barack Obama's replacement. Her decision to perform caused a firestorm on social media that could not be contained. Everyone made their jokes about leaving her and her music in 2016 but her relatives seem to not be kidding.
In a recent interview with Billboard , Michele revealed that her extended family stopped supporting her. She states:
I'll say that the backlash, I did personally feel, came from members of my extended family who decided that they didn't want to speak to me anymore or support my family in supporting me. As far as social media goes, I didn't really look at it much. The two biggest things that I did experience internally was two celebrities who I had much respect for: Questlove and Spike Lee. Those were kind of the two things that I took a look at.
Chrisette Michele also mentions that when she was asked to perform, that she did not hesitate to accept. Michele also never got to me the president and her performance was not free neither did it earn her $750,000 dollars. She states, "No, I didn't perform for free. One, it wasn't $750,000, but my manager did negotiate my contract."
Not quite selling your soul to the devil, but maybe adjacent.
Comments
comments
Category: Latest Hip Hop News, Politics, Talk of the Town