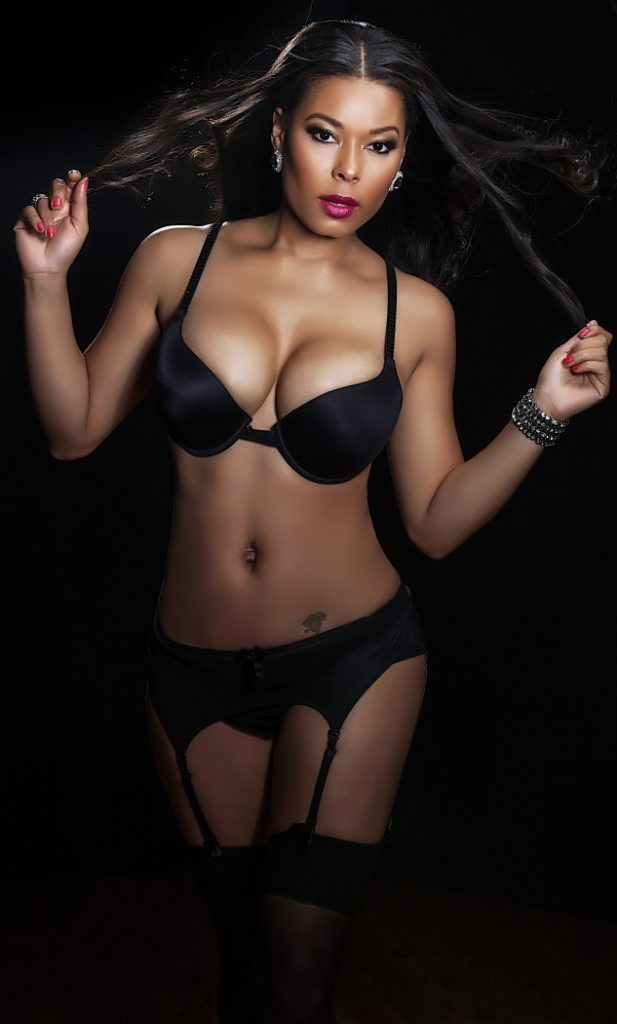 "Hi I'm Baje… I was born in Brooklyn, New York but raised in the Islands of Jamaica.  I use to live in Orlando but for the past 7 years now live in Atlanta, GA."
Baje has appeared in over 30 music videos and landing opportunities to work alongside American Hip-Hop artists such as: Akon, Fat Joe, J. Holiday, Kanye West, Lil Wayne, Nelly, P. Diddy, Plies, R.Kelly, Rick Ross, T Pain and Twister. Baje has also hosted parties for Jay-Z, Jamie Foxx and Ne-Yo.  As an actress and appearing at times as herself, Baje has appeared on: Paris Hilton's My New BFF, The Game, CSI Miami, Pushing Daisy's and the film "Old Dogs" starring John Travolta and Robin Williams.  In a 12 page spread of King Magazine 2011 Winter Issue "The Royal Peek: Women of King" features Baje as one of the most talented and attractive models in the business.
Baje is author of a book on a controversial topic, "A Golddigger's Guide", that gives insight to women who like to play the game to get what they want.  The controversy of the book has drawn all types of discussions which led to guest appearances on Angela Yee "Lip Service" and Zo Williams "Voice of People" Sirius Radio and Dr. Phil.  Despite debates surrounding the book, she still continues to work model campaigns, do book signings, and makes guest appearances on variety shows.
You can follow her now on twitter @modelbaje
Comments
comments
Category: Hip Hop Honeys, Talk of the Town