The outrageously creative Lady Gaga had a midnight snack and watched fans break into her house at the same damn time, on Thanksgiving.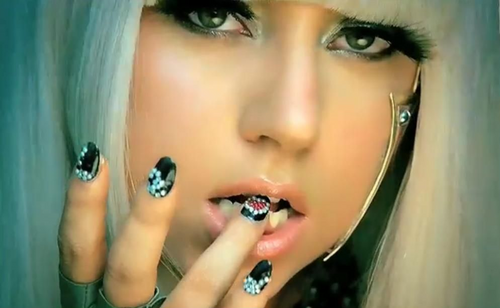 The "Mother Monster" very visual pop artist told twitter that while she was asleep, 35 little monsters were busting through her garage, at the house she was staying at in Peru. This story was actually a pretty "darling" one, the way the interchangeable performer played along with the fan's excitement of being in her presence.
First Gaga tweeted this, ready for dreamland :

Then minutes later, she began her complaining about the kids interrupting her sleep:

In addition, Gaga told twitter she stumbled into her kitchen, naked, for a midnight snack, when her security cameras showed "bad kids" in her garage.

Gaga added more commentary that Thanksgiving night, but ended her spill with an show finale shouting to the little kids who broke in ""To any little monsters trying to get in my house at the moment IF YOU SEE A LARGE ITALIAN MAN yelling about sleep IT IS NOT JOE GERMANOTTA." Weird, but we're intrigued by it. Lady Gaga never shuts her performing off it seems….
Hip Hop Enquirer Magazine | Follow us @hiphopenquirer
Comments
comments
Category: Latest Hip Hop News