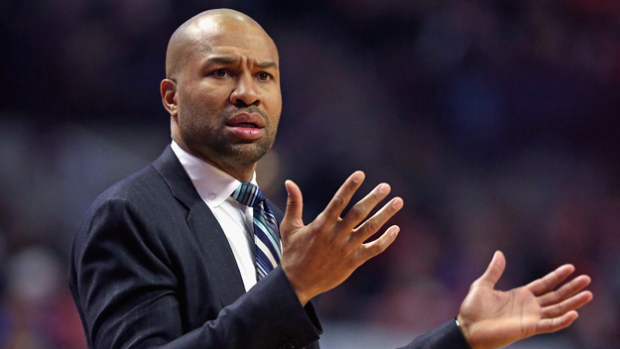 Ex NBA Guard and former New York Knicks head coach Derek Fisher just lost his most prized possessions. Reported by TMZ Fisher's home was robbed for jewelry that was worth over $300,000 dollars. This also included his not one, not two , not three but five NBA championship rings that he won with the Los Angels Lakers.TMZ stated:
Law enforcement sources tell us the NBA legend reported a burglary at his home Monday morning — telling police he left the home at 7:30 AM and when he returned 3 hours later, it was clear someone had been inside.

We're told officials believe the perp got into the house through a side door — and went for his jewelry. Among the stolen goods was Fisher's 5 NBA rings he won during his run with the Lakers. They're each worth a ton of cash.

Our sources say other jewelry was taken as well.

The LAPD is currently investigating. So far, no arrests have been made.
2016 was a bad headline year for Fisher after being fired from the New York Knicks, 2015 was not that great either after Matt Barnes put the hands to him…2017 is off to an equally rocky start.
Comments
comments
Category: Latest Hip Hop News, Legal, Sports