Founders of dominating hip-hop label Cash Money, Birdman and Ronald "Slim" Williams showed hometown love and holiday spirit today in New Orleans. The two dirty south C.E.O.'s handed out special Turkey Day packages to people in need, TMZ reports.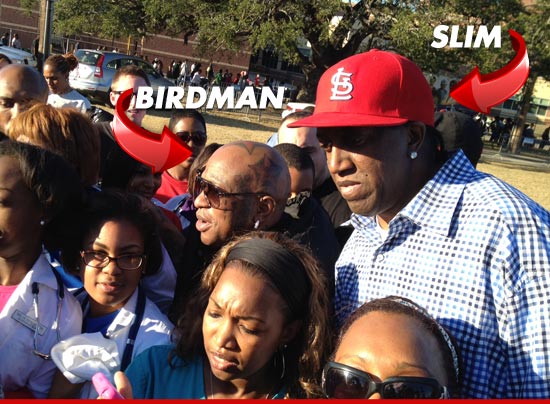 Birdman, Slim, and others in the Cash Money camp stopped by the A.L. Davis Park to put no their charity drive, handing out Turkeys and other dinner essentials like Arizona Tea.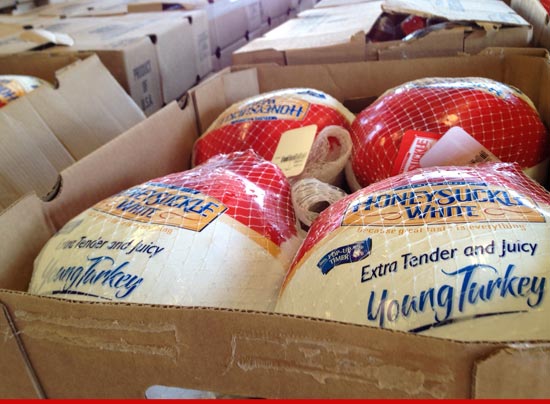 TMZ reports that Lil Wayne was supposed to attend, but has been advised not to travel in his current health condition. A few weeks back, the former Hot Boys member, suffered from a seizure. He has since then been taking it easy per doctors instruction.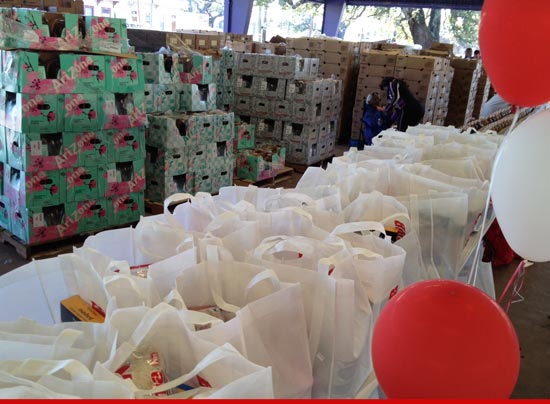 Salute to Cash Money Records for giving back to the hood!
Hip Hop Enquirer Magazine | Follow us @hiphopenquirer
Comments
comments
Category: Latest Hip Hop News, Talk of the Town