Former reality star and current radio host London' Deelishis' Charles sat down with Hip Hop Enquirer's Dennis Byron for an exclusive and moving 4-part interview. Known for being the beautiful and curvaceous contestant on VH1's Flavor of Love, Deelishis has since gone on to make a brand all of her own. Currently working as a radio host in her hometown of Detroit, she reveals the brains that is behind the beauty that has made her so famous.
During the emotional interview, Deelishis speaks on what she wants her legacy to be, being a single parent to two daughters and her recent break up with a member of Floyd Mayweather's entourage.
The ability to balance work and love is very difficult as it can make a relationship almost impossible. An issue that Deelishis has recognized that most men she encounters is unable to handle. Aside from the two years she took off for her youngest daughter Lexington, she has always been on the go.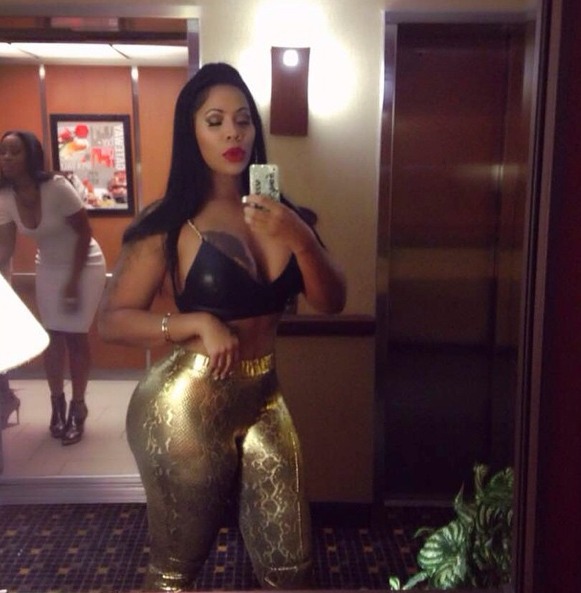 My schedule has always been crazy. Anyone who I have dated since the divorce, I'm like 'Listen I can't do the whole commitment thing because I travel a lot' and guys get frustrated and they say it is not a big deal but then soon as i start work, then its just like..
She also states how she has been blessed to still be relevant after all these years. It may shock many people that Flavor of Love was nine years ago. Yet through hard work and determination, it is a testament to her character that she has been able remain a known figure in the world of entertainment. She revealed that she had went to Detroit high school for performing arts and that she always knew she wanted to be an entertainer.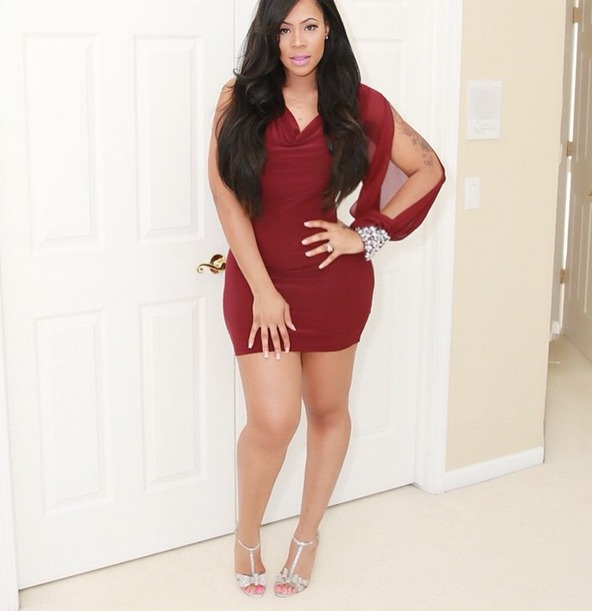 When I got in it (entertainment sector) it was a totally different ball game. You have your ups and you have your downs and its all about the battles that you pick. So I have embraced my ups and I even embrace my downs because I want to learn from them…I haven't work for any other company other than my own since the Flavor of Love
Deelishis recanted that statement slightly as she said as of last October, she works for Radio 1 in Detroit. Still within eight years that is amazing to have sustained that success for so long into a brand that she is entirely in control of. The show made many of those women into household names, yet Deelishis stands out among them all after all these years.
Interestingly enough, she never seemed to find herself sexy until the culmination of Flavor of Love. She mentions how her oldest daughter Jasmine, 16, laughs at the idea of her being a sex symbol. Deelishis became known at first for her body but mainly her butt. A body part that she says every girl in Detroit has from birth so it was never something she considered to be unique or special.
I'm actually a family person that is why I do my #FamilyFundaySunday…sexy is something I came to know after Flavor of Love because people were obsessed with my butt. Back then it was myself, Melyssa Ford and Buffy the Body ( referring to models with large rear ends) so it was not like…now its widespread and magazines would call and want you to do the cover of Smooth, Black Men, Show Magazine, XXL, you name it and I got the cover more than once.
She is very aware she is paid to be sexy, and that it is a business that you can make a lot of money out of.
To be paid or to be paid attention to, to be something beautiful reminds me of Dorthy Dandrige and I'm proud of that.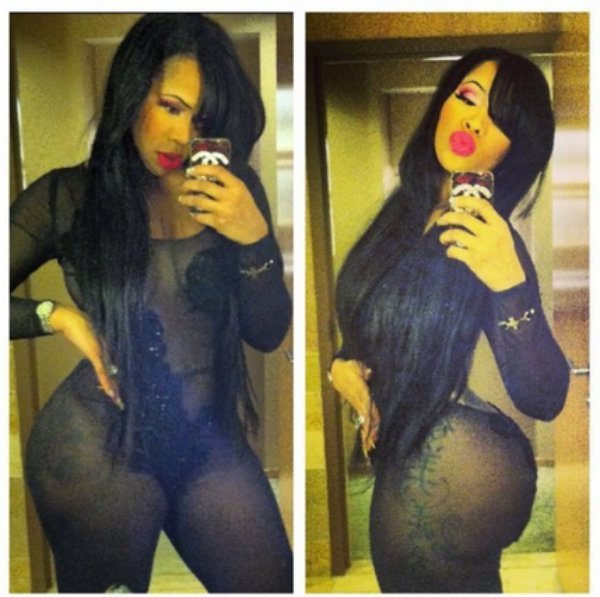 The interview becomes very revealing and emotional when Dennis Byron asks what she plans on her legacy being. Deelishis has 1.4 million followers on social media, so she has the following to influence people without question. A power she is fully aware of as she breaks down thinking about how she wants to be remembered.
I have 1.4 million people that follow me. But I have a whole lot more that watch and pay attention to me. That's hard to try and to impress that many people, and to try and do it in the way they expect you to.
As she starts tearing up, she opens up about how the media had actually hurt her.
There was so many different times that I have been hurt by media or hurt by those followers, or hurt by what those people had to say. That is probably why I rushed into my marriage cause I wanted to prove that I was wholesome or that I'm no different than my parents or my auntie or my grandparents. I love; love, I love marriage, I love picket fences, I love children…But I always wore a smile regardless of what the media sites had to say…so if I'm to be remembered I want to be remembered for my strength and my willingness to get past it…My mother and my grandmother always said,' It's not what they call you, it's what you answer to.' So I always answer to London, London is a beautiful name. I always answer to Deelishis, almost everything you describe as good they want to call it delicious. So that is who I am and that is what I am about, so I'm sorry if my sexiness offends you. I'm not being bad, I'm being Deelishis. So your question about what my legacy would be, she would always be Deelishis
That is only part one of a four-part interview that was completely amazing and will definitely change any negative coronations or misguided thoughts people may have about London "Deelishis" Charles.
Follow us on twitter@hiphopenquirer
Comments
comments
Category: Interviews, Media Gallery, One on One