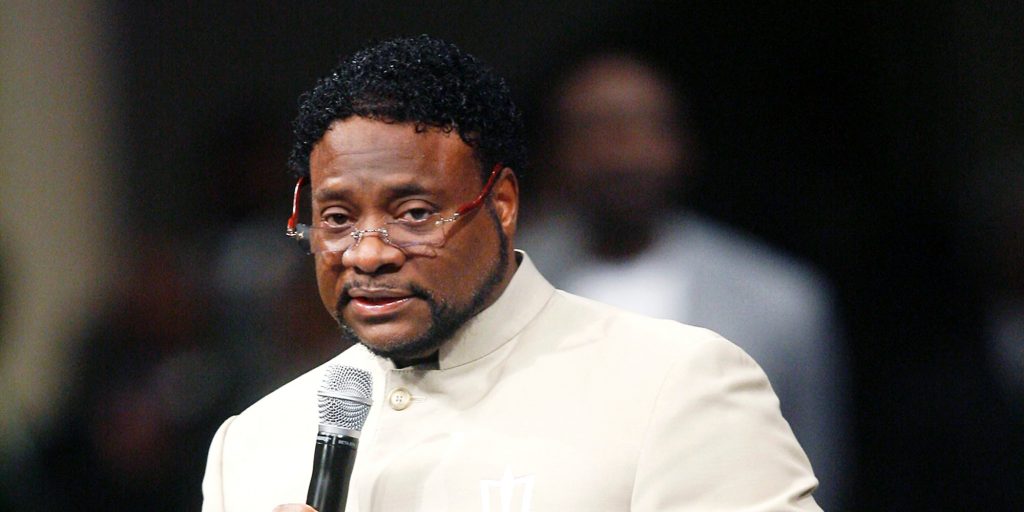 We have just learned that former Mega-church leader Bishop Eddie Long has died allegedly due to a case of aggressive cancer at age 63. Long had disappeared from the public for several years and recently emerged looking extremely frail and some had speculated that he was suffering from an incurable disease.
New Birth Missionary Baptist Church released the following Statement:
"Although his transition leaves a void for those of us who loved him dearly, we can celebrate and be happy for him, knowing he's at peace," his wife Vanessa Long said in the statement.
One of Bishop Eddie Long's alleged sexual victims stated the following to Fox News:
Jamal Parris, one of the young men accusing Bishop Eddie Long of coercing him into a sexual relationship, said that after he turned the legal age of consent all the pastor wanted was sex.

"His house. The hotels. His condos. In the church," Parris stated in a recent interview "In the church, before and after service."

Parris admitted to the Atlanta station that the suggestive pictures of the pastor wearing spandex and workout clothes were sent to him and that the pastor expected him to return the favor.

"Did he ask for pictures like that from you?" WAGA reporter Dale Russell asked Parris, who then replied, "Yeah."
Comments
comments
Category: Breaking News, Latest Hip Hop News