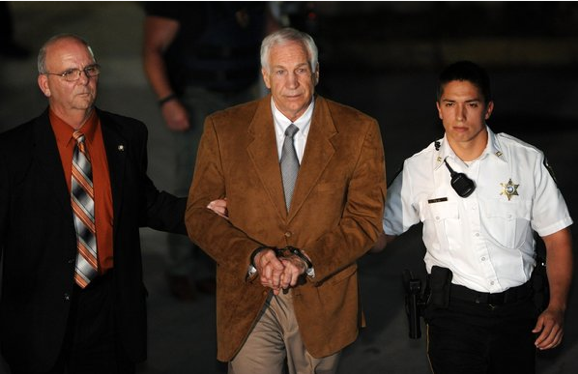 Jerry Sandusky, the former assistant football coach whose child sexual abuse trial roiled the prestigious Penn State University campus and its vaunted athletic program, was convicted of sexually abusing children.
After more than 20 hours of deliberation, the jury of seven women and five men returned the verdict Friday night. Sandusky was convicted of 45 of 48 counts charging him with abusing 10 boys over 15 years. Jury deliberations began Thursday.
When sentenced, Sandusky could face spending the rest of his life in prison. He was taken into custody in handcuffs after the verdict was read and his bail was revoked.
Source: LA Times
Comments
comments
Category: Breaking News, Latest Hip Hop News