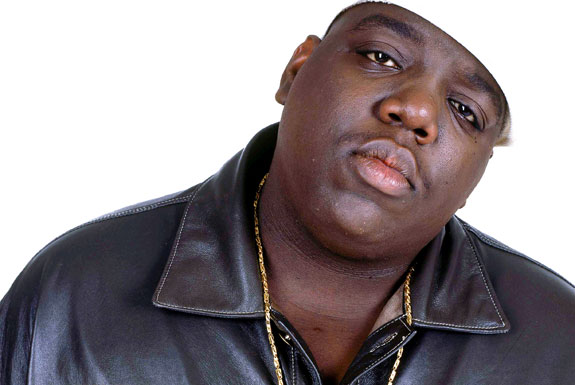 The shocking, never-seen-before autopsy report of the Notorious BIG has finally surfaced, according to TMZ. The night he was murdered, in L.A. (1997), Christopher Wallace was shot in his chest, shoulder, leg, forearm and scrotum. The report confirmed that BIG – at 6'1', 395 lbs – had been it a total of 4 times in the vicious drive by shooting.
The most shocking news in this report was that 3 of the 4 shots were not fatal. It was one shot that took BIG's life.
Shot #1 – hit BIG in his left forearm and traveled down to his wrist.
Shot #2 – hit BIG in the back, missing every single vital organ, exiting through his left shoulder.
Shot #3 –hit BIG in his outer left thigh, and exited through his inner left thigh.
Shot #4 –hit BIG through his right hip then ripped its way through several vital organs, before stopping in his left shoulder.
Take a look at the drawings included in the autopsy below: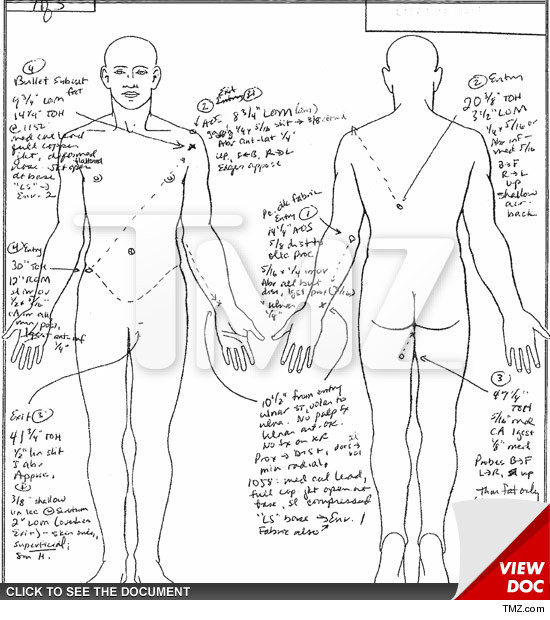 Immediately after the gruesome shooting, Christopher Wallace was rushed to Cedars-Sinai Hospital by a praying, frantic group of loved ones, where doctors performed an emergency thoracotomy. Unfornately the procedure was too late. The late, great Notorious B.I.G. was pronounced dead at 1:15 AM. The autopsy report showed no traces of drugs or alcohol in the rising superstar's system. Wallace died at the young age of 24.
Check out the entire story here, from TMZ.
We will ALWAYS MISS BIG POPPA. Check out the legendary song dedication to BIG, by former label mates the LOX below:
Hip Hop Enquirer Magazine | Follow us @hiphopenquirer
Comments
comments
Category: Breaking News, Latest Hip Hop News, Talk of the Town