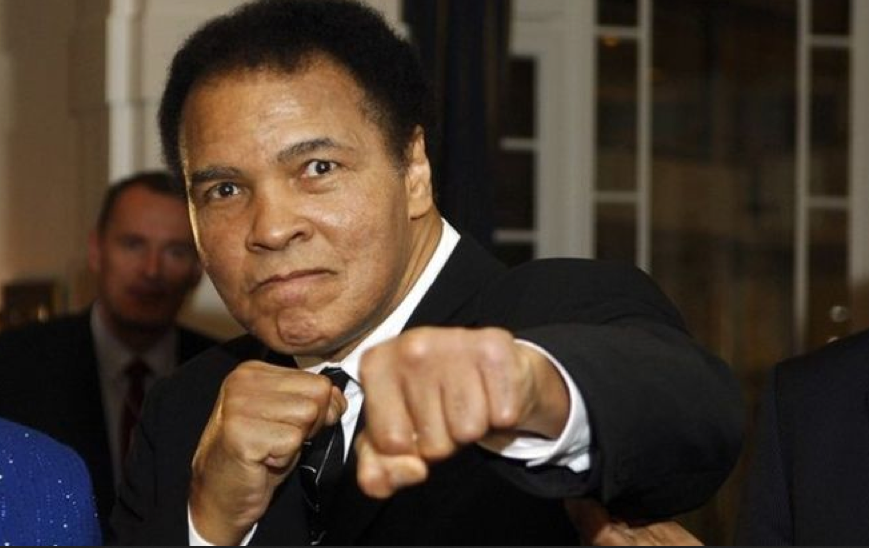 "The Greatest" boxer Muhammad Ali has died due to respiratory complications according to a family source.
"After a 32-year battle with Parkinson's disease, Muhammad Ali has passed away at the age of 74. The three-time World Heavyweight Champion boxer died this evening," Bob Gunnell, a family spokesman, told NBC News.
Ali had suffered for three decades from Parkinson's Disease, a progressive neurological condition that slowly robbed him of both his legendary verbal grace and his physical dexterity. A funeral service is planned in his hometown of Louisville, Kentucky.
Born Cassius Clay on Jan. 17, 1942 in Louisville, Kentucky, to middle-class parents, Ali started boxing when he was 12, winning Golden Gloves titles before heading to the 1960 Olympics in Rome, where he won a gold medal as a light heavyweight.
He turned professional shortly afterward, supported at first by Louisville business owners who guaranteed him an unprecedented 50-50 split in earnings. His knack for talking up his own talents — often in verse — earned him the dismissive nickname "the Louisville Lip," but he backed up his talk with action, relocating to Miami to train with the legendary trainer Angelo Dundee and build a case for getting a shot at the heavyweight title.
Ali, one of the best-known figures of the 20th century, was hospitalized this week for a respiratory ailment. Family spokesman Bob Gunnell has said that Ali, 74, was in fair condition, but media reports have said he was in rapidly failing health.
Even as his health declined, Ali did not shy from politics or controversy, releasing a statement in December criticizing Republican presidential candidate Donald Trump's proposal to ban Muslims from entering the United States. "We as Muslims have to stand up to those who use Islam to advance their own personal agenda," he said.
Ali took a strong stance on being drafted by the military in his earlier years as a boxer. "Why should they ask me to put on a uniform and go ten thousand miles from home and drop bombs and bullets on brown people in Vietnam while so-called Negro people in Louisville are treated like dogs and denied simple human rights?", he said.
Ali's daughter Laila, a former boxer, tweeted a photo of her father kissing her own daughter, Sydney. She thanked supporters for their wishes for Ali, saying, "I feel your love and appreciate it!"
Source: Reuters.com
Comments
comments
Category: Breaking News, Latest Hip Hop News, Media Gallery