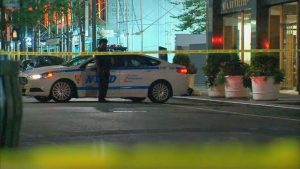 Former member of Grand Master Flash and the Furious Five was arrested and taken into custody Tuesday night for the apparent murder of a homeless man.
57 year-old hip hop pioneer Kidd Creole from the legendary group Grand Master Flash and the Furious Five is allegedly being charged with murder stemming from a fight that occurred on East 44th Street in New York City according to media reports. Nathaniel Glover, jr. believed the deceased man who had convictions for sexual assault and weapons possessions was making sexual advances towards him. A nearby witness said that is when Glover stabbed the man in his chest several times. Glover worked as a handyman and part-time security guard in the area. Kidd Creole is also the brother of rapper Melle Mel.
The first generation rapper of hip hop was a part of one of the biggest music groups to date. Paving the way for other artists throughout their impressive career. Grand Master Flash and the Furious Five were immensely popular on the streets of New York City just before the Hip Hop genre took over the mainstream charts. They were known for their deejaying and rhythmic bars but soon proved that rap music could transition over to bigger markets.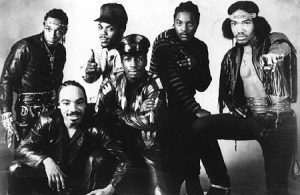 Their first single was entitled "Superrappin'" and was released in 1979 shortly after signing to Enjoy Records.
Grandmaster Flash and the Furious Five introduced rap to a mainstream audience. The group's biggest release was a classic called "The Message," with the famous hook: "Don't push me 'cause I'm close to the edge. I'm trying not to lose my head."
The band was inducted into the Rock and Roll Hall of Fame in 2007, the first hip-hop group to make the cut.
Here's one of their greatest hits for your listening pleasure:
The man suffered from wounds in both the chest and stomach. Local police have reported that he happens to be a registered sex offender with a total of 17 arrests on his public record with the most recent offense occurring in the month of June of this same year.
The rapper was charged with second degree murder.
Source: ABC 7 New York
Comments
comments
Category: Breaking News, Crime Stories, Latest Hip Hop News, Talk of the Town