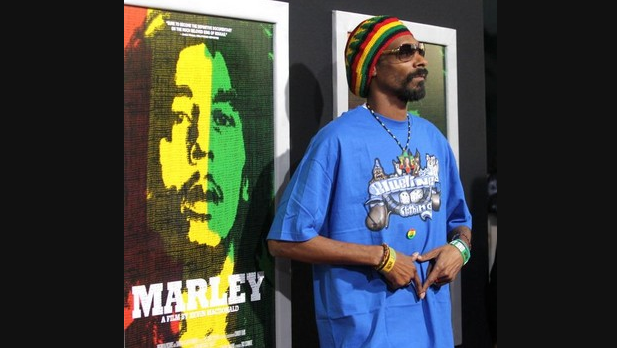 Snoop Dogg (40) is making some big changes in his life. He is no longer doing hip-hop, he has changed his name and is changing his way of living, according to Y! Music. At a press conference in New York on Monday, he said that he is "born again."
Snoop Dogg says he is going to sing reggae, he will make music that his "kids and grandparents can listen to."
No more Snoop Dog, now he is 'Snoop Lion.'The name change will perhaps change the way people think of Snoop.
Snoop Lion is releasing a reggae album called "Reincarnated" in the fall. He said that in Jamaica, he connected with Bob Marley's spirit and is now "Bob Marley reincarnated."
During a 35 day trip to Jamaica, he began to embrace the Rastafarian way of living – movement.
"I feel like I've always been Rastafarian," Snoop said of the spiritual Jamaican movement. While there, he said, he visited a temple, was renamed Snoop Lion and was also given the Ethiopian name Berhane, meaning "light of the world."
Snoop Dog, from 'rapper' to reggae.
Source: Examiner
Comments
comments
Category: Latest Hip Hop News