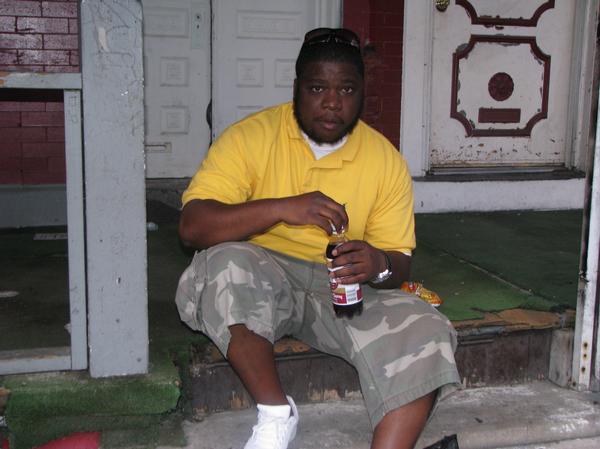 It's been a rough week for Cassidy, after Maybach Music's Meek Mill hit him with "Repo". This song was a shot back from Cassidy's Meek Mill Diss – "Me, Myself, and My iPhone".  Now, according to reports from HipHopDX,   a former friend of Cassidy's, Ar-Ab, has spoken up about "Repo". He says that Meek Mill referenced his name in it.
This was the particular line from the song:
And your goons ain't riding witcha, they all mad/Cause you ain't never put no food up in AR abs.
"He was talking about me man," says Ar-Ab, Cassidy's former right hand man. Now, even though the line is clearly a jab at the young man, he says that he has no issues with Meek Mill.
 I caught a body and ain't get nothing from it. A lot of niggas's on Twitter saying 'Damn Ab, go at Meek. Why? I can't go at Meek. That's my homie. He never did nothing to me. He always looked out for me. He put me on the songs.
Later, the former Cassidy crew member stated in the interview that he served two years for Cassidy, and never received any help from him financial-wise; not one dollar. Well, now someone seems rather hungry, and Cassidy must have known he was been talked about.
Ar-Ab stated:
I don't have no problem with Cass either. I just got off the phone with Cass. You know what I'm saying? Cass asked me to get involved in that actually. I told Cass, 'I fought a homicide for you and I ain't get shit from it.' Like plain and simple, I'm broke. I came home broke.Two years, Cass never sent me a dollar. You feel what I'm saying? For the whole body, he never did gave me shit. Meek was telling the truth. So it's like 'God damn, why should I jump out the window and go at Meek Mill when he a real nigga? He got some real niggas around him.
 That was a sort of …um….weird reply considering everything else. Check out the entire interview below:
Hip Hop Enquirer Magazine | Follow us @hiphopenquirer
Comments
comments
Category: Latest Hip Hop News, Media Gallery, Talk of the Town