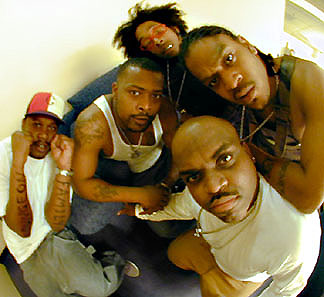 The Voice judge and Goodie Mob member Cee Lo Green recently discussed the group's upcoming album in an interview with Fuse TV. The Southern rap veteran turned household name told Fuse that the album is "pretty much done".
"I have a new album with Goodie Mob and we're looking forward to releasing it in first quarter," said Cee Lo. "It's tentatively titled Age Against the Machine. We're still mixing and doing a few more guest appearances and putting the final touches on it, but yes, it's pretty much done".
The hip hop crooner also touched on where the direction of the album is and that sound that it will have, saying "I think we've grown a great deal in the last 10 years. There's a lot more to consider. There's a broader audience and a greater aspiration to reach as many people as we can, to be as relatable, to be as real, relevant and resourceful as we can. So Age Against the Machine is symbolic of wisdom being the weapon of choice. Those rules will apply". Check out Cee Lo's full interview below.
Follow us on Twitter: @HipHopEnquirer
Comments
comments
Category: Interviews, Latest Hip Hop News, Music