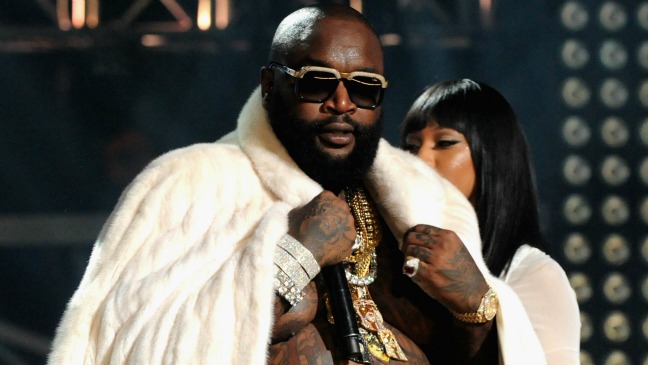 According to TMZ, Chicago PD is taking a closer look at the video that the Gangster Disciples crew posted on YouTube a couple of weeks back where they made death threats towards MMG founder, Rick Ross. The GD's have supposedly had issues with Rick Ross over him comparing himself to the gang's leader Larry Hoover in his song, "B.M.F." and his use of the six-point star on the cover of his latest mixtape, The Black Bar Mitzvah.
Law enforcement sources told TMZ that Chicago PD has now been made aware of the video and will be taking a closer look into the situation.
According to Rick Ross' interview with Miami's 99 Jamz that hit the internet yesterday, he cancelled the end of the MMG tour due to janky promoters and not death threats from the gang. " If I'll go to Chicago to handle my business like I did, then I have no problem going to North or South Carolina" said Ross.
 Follow us on Twitter: @HipHopEnquirer
Comments
comments
Category: Latest Hip Hop News