Child Welfare investigates 9-year-old rapper Lil Poopy.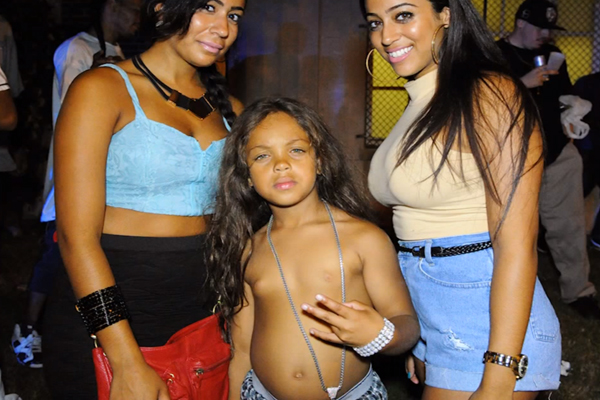 The streets are definitely talking, and now 9-year old rapper sensation Lil Poopy is under investigation by the state of Massachusetts. The Boston Herald explained that authorities have filed a 51A for child abuse and/or neglect.
The Herald talked with Luie Rivera, the father of Lil Poopy, and he insists that his son could be doing other very harmful things, but he's not.
He's not doing anything wrong. He's not doing drugs, he's not drinking alcohol. There are other kids out there killing kids, doing drugs, molesting. He's just singing hooks. He's not hurting anyone.
Lil Poopy, born name Luie Rivera Jr, has starred in library of YouTube videos, rapping about machine guns, groupies, and cocaine. Being present in hotel rooms, grinding and slapping the butts of female groupies, is another Lil Poopy past time. Parents are outraged, and the state of Massachusetts' Child Welfare Department is on to the fourth grade emcee.
Check out the clip from CNN below and comment. We want to know what parents think about Lil Poopy? Are his visuals innocent or not?
Hip Hop Enquirer Magazine | Follow us @hiphopenquirer
Comments
comments
Category: Latest Hip Hop News, Media Gallery