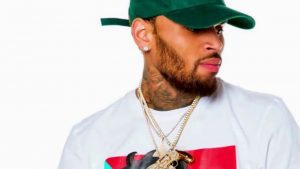 Chris Brown gave everyone a Halloween treat by releasing his newest album Broken Heart on a Full Moon. This 45 track project is 3 hours of amazing music that takes you on a musical journey of love, pain, and a lot of lust.
So why 45 tracks? "For me, I wanted to do songs with substance, R&B, hip-hop and you get every facet of who I am at this age," Brown told Power 105's Angie Martinez Oct. 23. "It's just that appreciation. It's 45 songs to show people that I don't care about the cap the label is talking about. I want to give you all these songs because I care about y'all keeping my career where it's at."
Heart Break on a Fullmoon features guest appearances from Future, Jhene Aiko, Dej Loaf and Lil Yatchy, Gucci Mane, Usher, R. Kelly and others. The 45 tracks on the  Heartbreak On a Full Moon album is expected to secure the Superstar a strong album chart placement.
With the release of his Netflix documentary titled "Chris Brown Welcome to my life" and now Heartbreak on a Fullmoon. Brown is dedicated to his craft and hopes to have his music speak for itself. Regardless of his past, he is still an amazing music artist who makes great music and it is his desire to have the public see his musical genius without allowing his past to taint the experience of his sound.
Chris Brown fans are in for a real treat the Heartbreak on a Full moon will definitely be one of Brown's most impactful albums we are excited to see how it holds up on the charts.
Comments
comments
Category: Album Review, Music, New Music Alert, Reviews, Special, Talk of the Town