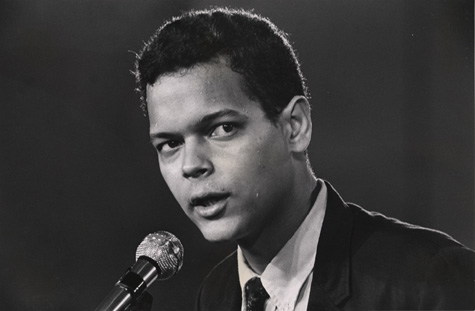 One of leaders of the Civil Rights Movement, Julian Bond has passed away Saturday night at the age of 75. Bond was an icon in the fight against racism and white supremacy and did through a variety of means. He was a poet, writer, professor and overall an amazing human being.
Born in Nashville, Tennessee, Bond would spend most of his upbringing in the south around activism and scholars. His parents both having worked at historically black universities, Julian would spend much of his time on these campuses. He would latter attend a HBCU of his own when he went to Morehouse in Atlanta, Georgia and acted as one of the original leaders to the Student Nonviolent Coordinating Committee(SNCC).
He would also go on to serve for 20 years in Georgia's state legislature, where he opposed the Vietnam War, sponsored bills for sickle-cell testing, and helped provide low-income home loans to low-income Georgians. Those contributions are a tipping point, as Bond help found the Southern Poverty Law Center and served for 10 years as NAACP chairman.
Julian Bond will always remain as one of the most important figures in the fight for social and economic equality. His wit, charm and intellect made him impossible to not be enamored with. Bond's legacy will continue to grow as many African-Americans study his work and become more engaged via the passion he displayed for equality. He is however a transcending figure that anyone who fights for the good cause can mount as an idol for themselves and future generations to come.

Rest in Peace Julian Bond, your legacy is forever solidified.
Follow us on twitter@hiphopenquirer
Comments
comments
Category: Politics, Talk of the Town