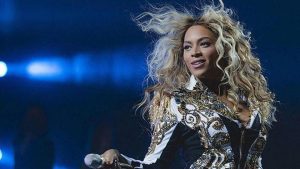 Coachella announced its 2018 lineup late Tuesday afternoon. This years show has a  hip-hop heavy lineup with headliners the Weeknd, Beyoncé and Eminem.
 Beyoncé was set to headline in 2017, but rescheduled to headline in 2018 due to her being pregnant with twins. Eminem appeared on the main stage in 2012 as a surprise guest of Dr. Dre (a performance promptly upstaged by Dre's other surprise guest, Tupac 2.0). The Weeknd has performed a total of three times at Coachella (twice on the bill and once last year as a guest). This will be each artist first time headlining at Coachella.
The festival is continuing their three-day weekend, times two format with the exact same lineup performing back to back weekends in April. Weekend One runs April 13-15 while Weekend Two does it all over again, running April 20 through 22.
Tickets to the Coachella Valley Music and Arts Festival go on sale Friday at noon Coachella time (PST) via coachella.com.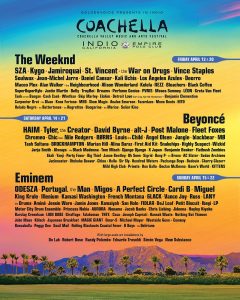 Comments
comments
Category: Events, Feature, Latest Hip Hop News, Special, Talk of the Town