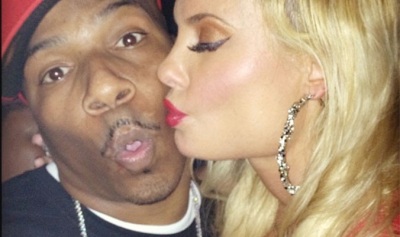 It looks like Mrs. Ice T's story of innocence and wrong impressions won't be cutting it anymore when it comes to her steamy relationship with rapper, AP 9. According to DiaryofaHollywoodStreetKing.com, pics have hit the internet of AP 9 palming Coco's derriere and we don't really see what Coco can say to downplay this one.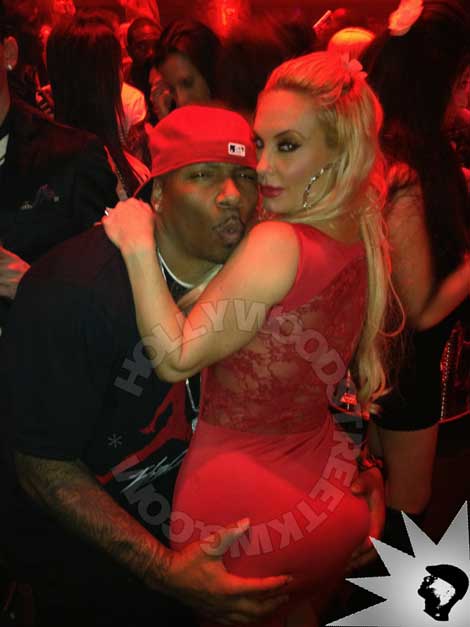 Former Las Vegas Nightclub manager Mustafa Abdi aka Moose Diesel has revealed pics of himself and AP 9 grabbing Coco's rear end one night when Coco, AP 9 and a couple of cast members from "Ice Loves Coco" went to his club. Diesel claims that after he took the pic, he then tried to upload it on Twitter when Coco told him that it wasn't a "good look". Diesel claims that he replied with:  "It's not a good look for you, not me . You knew what you were doing when you took the pic".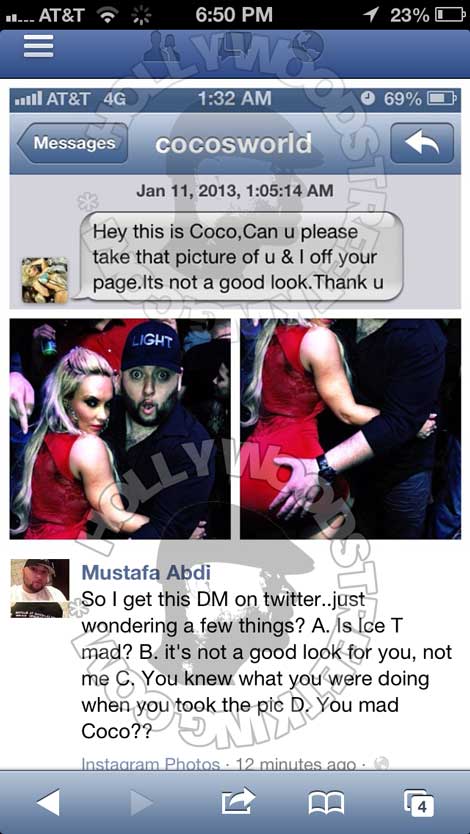 Allegedly, AP 9 also told Diary of a Hollywood Street King.com that he did actually have sexual relations with Coco, saying:
"I took Coco out on a date to Haze nightclub. She brought some friends…some of the crew from Ice Loves Coco even showed up too!

We had a steamy one night stand. I hate being called a liar…cuz I'm not."
Supposedly there are pics proving even further that the two did have sex. This may be the straw that breaks the camel's back when it comes to Ice T's handling of the situation. We'll keep you updated on the story.
Follow us on Twitter: @HipHopEnquirer
Comments
comments
Category: Latest Hip Hop News, Talk of the Town