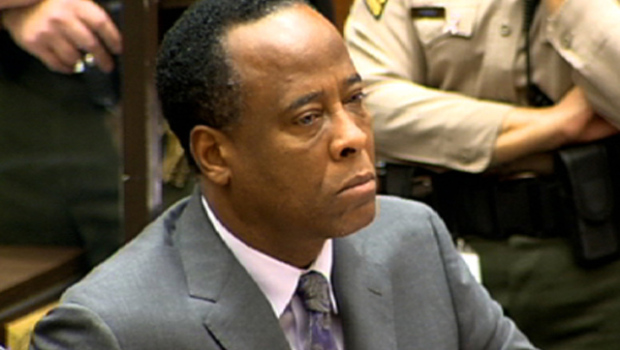 Almost 2 1/2 years after musical legend, Michael Jackson's death due to the lethal intake of the drug, Propofol, the doctor who prescribed the drugs has been convicted. Superior Court Judge Michael Pastor sentenced Conrad Murray to the maximum 4 year prison sentence, which may end up being cut due to jail overcrowding. In addition to the 4 year sentence, prosecutors asked that Murray be forced to pay $101 million in restitution to the Jackson family. Judge Pastor denied that motion, but will make him pay restitution, but not in the large sum of $101 million.
Murray's defense attorney Ed Chernoff agreed with the public that Jackson's death was a tragedy, but also stated "It certainly demands punishment. I do wonder to what extent the court considers the entirety of a man's book of life as opposed to just one chapter."
Jackson's family including mother Katherine and other siblings were present to witness the conviction of Conrad Murray.
Follow us on Twitter: @HipHopEnqMag
Comments
comments
Category: Latest Hip Hop News