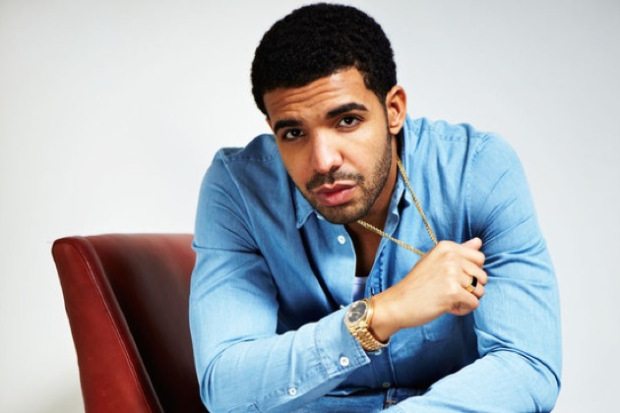 Drake showed the city of New Orleans love when he came to perform at the Lil Weezyana Fest which was a charity event following the tenth year since Hurricane Katrina. The event was live streamed on Tidal since Lil Wayne is now a Tidal artist. Well Drake is an Apple artist so when Drake took the stage anyone watching the stream obviously noticed Drake's performance was blacked out.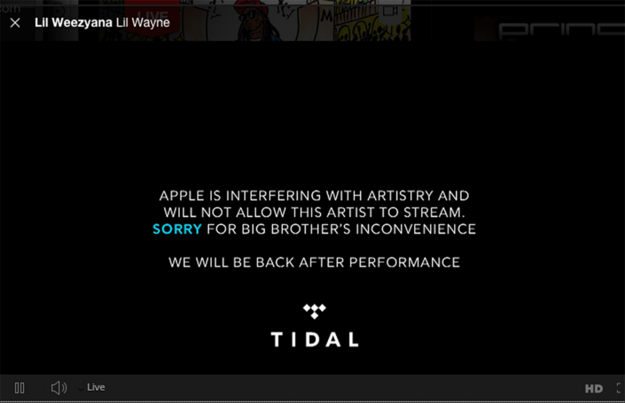 As you can see there was nothing cryptic about what Tidal posted on their screen. There have even been reports that Apple would sue Tidal for $20 million dollars over the move. However, Drake's camp claims Tidal had nothing to do with the blocking at all. Drake's manager Future the Prince told Buzzfeed, 'I made a business decision. Apple doesn't have the power to stop us from being part of a live stream. The only people that have the power to do that are Cash Money and Universal, and they're our partners.'
Tidal still stands against that statement, going so far to say they have proof that Apple was involved with the blackout. A Tidal spokesperson did issue the following, 'We have all the email receipts and written correspondence that took place with said, blocked performance. That being said we choose to keep it classy.' What was a great night for the city of New Orleans is now surrounded in some controversy.
Future the Prince seemingly confirmed Drake is still signed with Lil Wayne, so the legality is even more murkier with it being a Lil Wayne sponsored event. It will be interesting to see if this becomes a trend as part of Tidal's appeal is exclusive content. Apple could continue to possibly sign other acts and this could become common place at Tidal events and hurting the brand. On the flip side the same could happen if Apple goes the same route with concert streaming and now artist begin to lose even more autonomy.
Follow us on twitter@hiphopenquirer
Comments
comments
Category: Latest Hip Hop News, Legal, Talk of the Town