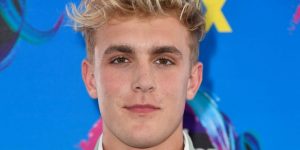 Famed YouTuber Logan Paul who is also the younger of Disney Channel star Jake Paul, has found himself in a big bowl of controversy.
TMZ obtained a video of the YouTuber hanging with friends late at night near Palm Springs during a Coachella weekend last year. Jake was freestyling over Rae Sremmurd's "Throw Sum Mo" beat, and early in the video, around 7 seconds, he raps something about … "little ass n***as."
Later he says, "I whip it like my n***a Richie Vetter, he make the pu**y so wet it gets wetter."
Did Jake take it a bit too far or does he get a pass for using the "N" Word, while being caught up in a Hip Hop moment and slips in a word that has been turned into a term of endearment in the culture of Hip Hop?
Sources tell TMZ that Jake t isn't racist. has matured a lot since that video shot 8 months ago.
Jake's big brother Logan is, of course, dealing with a huge backlash after posting a video of a dead body, and has issued two apologies.
.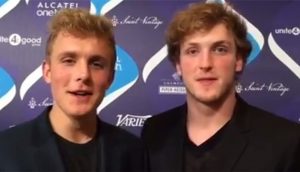 Comments
comments
Category: Archives, Feature, Latest Hip Hop News, Talk of the Town