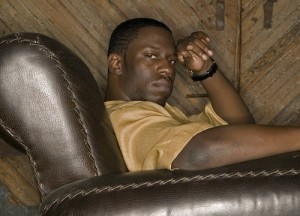 Reports surfaced over the weekend that Grand Hustle rapper Young Dro had failed to respond to a lawsuit filed against him over a Maserati. The rapper was accused earlier in the year of failing to pay for the vehicle, and the leasing company behind the suit repossessed the car and claimed the rapper still owed them $61,220.37.
But Dro hopped on Twitter and made it seem like everything's grand in his world.
"F*ck wat u thinking I'm having the time of my life!!!!!!!!!!!!!!!!!!!!!!!!!!!!!!!!! On God!," Dro tweeted, in response to a follower that mocked his situation involving the Masarati.
He then responded to the follower saying  "@Ricky_Stripe n***a u don't even know me have a seat 2012 jag cat now marta bus honda a** n***a lol" he added.
I haven't heard any music from Dro in a while. Lets hope he can get back on the charts so people can stop hating on Dro. Listen to Dro rap about his Maserati
[kkytv id="2XL6_Jg79vc"]
Comments
comments
Category: Latest Hip Hop News, Media Gallery, Music