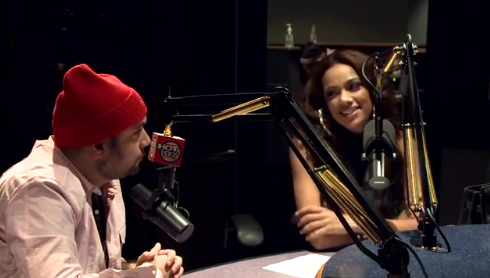 Erica Mena spilled alllll the beans in a recent interview with Hot 97's Peter Rosenburg, K. Foxx and Cipha Sounds. Cipha Sounds got right to business by starting off the interview with asking Erica if she got into music because she thinks truly talented or just for a quick check.
"I'm definitely not trying to be a Mariah Carey", said Erica. When Cipha flat-out asked her if she thinks she's good, she responded with:
I think I can deliver. I can pull it off, absolutely, as an overall performer. I do it all, acting, modeling. 
Erica even delved into her past life of "bagging" models, how she is portrayed on Love and Hip Hop New York, her fight with L'orel, her relationship with Rich Dollaz and more. Check out the full interview below.
Follow us on Twitter: @HipHopEnquirer
Comments
comments
Category: Latest Hip Hop News, Talk of the Town