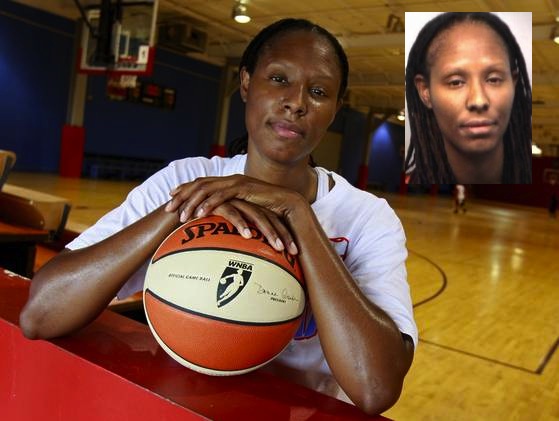 Former WNBA player Chamique Holdsclaw turned herself in last night to authorites after an arrest warrant was filed on her following a domestic violence dispute.
The 35-year-old Chamique played 12 seasons  in the WNBA, including one year with the Atlanta Dream, in 2009. The Atlanta Journal Constituion  reported that Chamique was charged  with aggravated assault, criminal damage to property and reckless conduct, in  relation to a dispute with her ex-girlfriend, 29-year-old Jennifer  Lacy.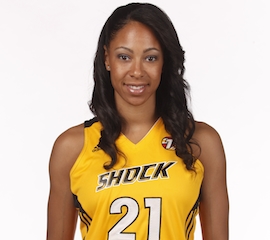 Jennifer alleges she was working out at a church on Tuesday when Chamique  approached her and said she wanted to put some items in Jennifer's car. As  Jennifer drove from the church, she smelled gasoline inside her vehicle and  noticed that she was being followed by Chamique. At that point, Jennifer  drove to a friend's home, at which time Chamique got out of her car with a  baseball bat and began smashing the windows in Jennifer's Range Rover. Jennifer  also says that after breaking the driver's side window, a rear passenger's  window and the rear window, Chamique pulled out a handgun, fired inside the SUV  and fled the scene. Her bond was set at $10,000.
There's never an excuse for domestic violence, but there might be one in this case. Listen to Holdsclaw speak about her battles with depression.
[kkytv id="SjlKO1jIabA"]
Hip Hop Enquirer Magazine|Follow us on twitter@hiphopenquirer
Comments
comments
Category: Feature, Latest Hip Hop News, Media Gallery, Sports