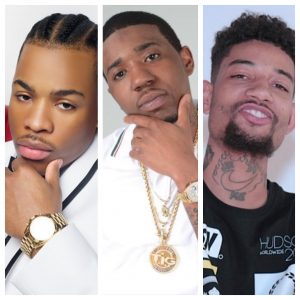 You know that track, "Everyday We Lit" by Atlanta rising star YFN Lucci featuring PnB Rock? Well, turns out that song might have been stolen from another artist.
According to Wonderboy recording artist Rackboy Cam, the track sounds eerily similar to his track "Everything Be Lit" featuring Vado and Maino. In an exclusive interview with HipHop Enquirer, Rackboy Cam breaks down the story on how he believes his track was stolen.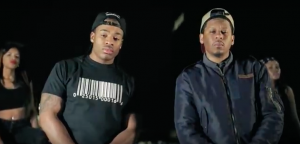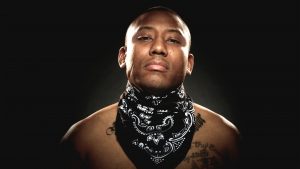 "Last winder I had a show at Club Onyx in Philly and PnB Rock came out to support, said Rackboy Cam. "Everything Be Lit" was played about thirty times that night and I also performed the song with Zoey Dollaz and PnB Rock. A few months after that performance, I heard PnB Rock and YFN Lucci put out a track called "Everyday We Lit" and when I heard it, there was no denying that it was very similar to my track."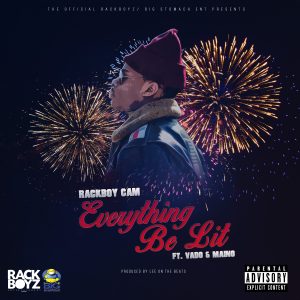 After hearing the track, Rackboy Cam decided to call up Think It's A Game Records, who has guided the careers of Trinidad James and Rich Homie Quan. According to Rackboy Cam, the company had previously reached out to him and attempted to sign him to a contract. The company also happens to manage YFN Lucci. Cam was allegedly told that PnB Rock was the one who came up with the hook and leaked the record and YFN Lucci had nothing to do with the situation. Think It's a Game Records allegedly said they were going to try and work out a way for Rackboy Cam to get publishing off of the record, because they agreed that the record sounded very similar.
According to Rackboy Cam, they are currently trying to work out the publishing situation, but that has not stopped him from grinding and performing the song all over the nation.  He is currently on tour with Zoey Dollaz.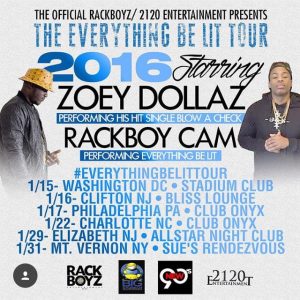 With his song woes aside, the NJ native has been gaining national recognition for his track, "Everything Be Lit". The hard-hitting track features Harlem's own wordsmith, Vado and has recently been supercharged up and now also features Maino. "Everything Be Lit" has been getting major support on radio from POWER 105.1 in NYC. The music video is currently at almost 300K views on Youtube and Rackboy Cam has been selling out shows all over the tri-state area. Putting his career into his own hands, Rackboy Cam invested his own money and set up a 5-city tour that co-headlined Future's artist Zoey Dollaz.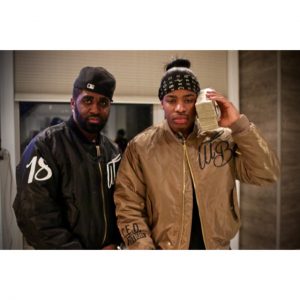 Check out the music video for Rackboy Cam's "Everything Be Lit" featuring Maino and Vado and YFN Lucci featuring PnB Rock's track, "Everyday We Lit" and let us know in the comments if you think the songs sound similar.
Comments
comments
Category: Media Gallery