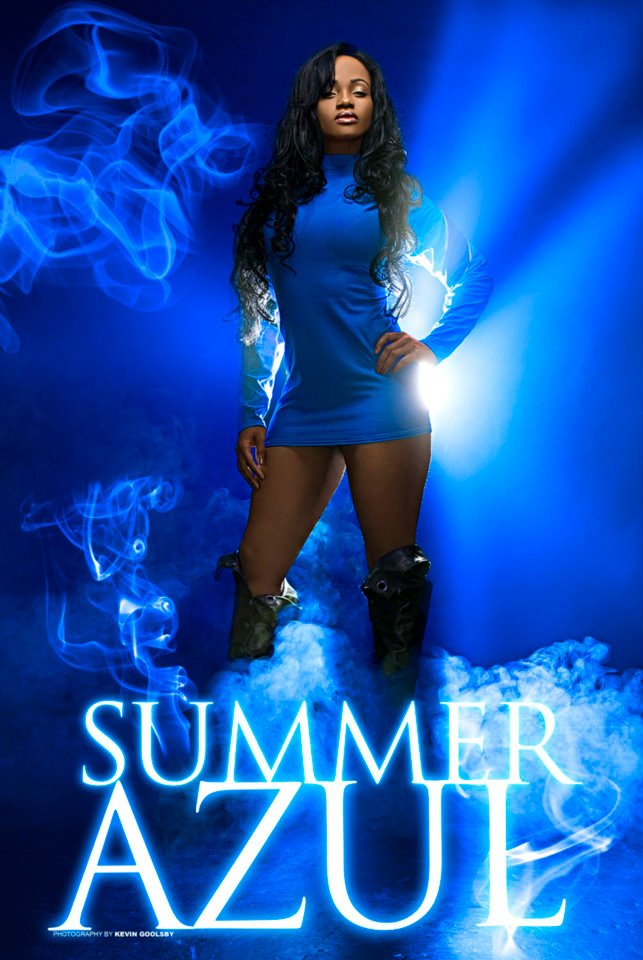 In case you haven't heard the name yet, let us introduce you. Summer Azul is an exotic beauty who's talents go far beyond just her looks. The international star who is also a DJ at Florida's Hot 94.4, just released her latest mixape, The Knockout Part 5 and has been proclaimed by many as the "Mixtape Queen" and "Queen of the Dance Floor" with hits like "Dancehall Queen" and "Sexy".
The multi-talented artist/actress/DJ has even been compared to the likes of Nicki Minaj, and she's just getting started. HHE got the chance to chat it up with Summer Azul and she touched on everything from her new music, love life and international stardom to her future plans and more. Check out the full interview with Summer Azul below and follow her @SummerAzul and SummerAzul.com!
HHE:Tell us who Summer Azul is and how you got started in the music industry.
Summer Azul: I consider myself an overall entertainer. Because not only am I known for music, but I'm known for acting, as a DJ and media personality. As far as the music goes, it's one of my major passions in life. I've always been rapping and singing, things like that. So quite naturally as I grew older I got into it more seriously and over the past few years I've been taking steps to create the Summer Azul brand. That's' what I've been doing lately… been doing a lot of international things lately.
HHE: With you having Creole, Indian, African, French and Spanish roots, how has that affected your music taste and the sound of your music?
Summer Azul: Tremendously, because I am mixed with so many cultures. I contribute a lot of those differences within my music. Those are things that I'm accustomed to that I bring to the forefront in my music. It's quite interesting because I'm so interested in other cultures and things like that, so I like to incorporate a lot of different things together.
HHE: For those who may not know, Summer is also a DJ on Florida's Hot 94.4. Did you randomly fall into that role, or is DJ'ing something that you've always wanted to do?
Summer Azul: Actually a couple of years ago I had a college radio show in Cleveland, Ohio and I did that for about two years. So it's definitely nothing new to me. I love DJi'ing because it's a part of music and music is one of my passions. Not only on stage, but behind the scenes, behind the mic, doing whatever. DJ'ing just goes hand in hand to me. Any way for me to give people what I love, which is music in any type of way is a good thing to me. When I got the call about the DJ gig I was pretty excited because I hadn't DJ'ed in quite some time, so it kinda worked out.
HHE: So we know that among your many talents, acting is one of them. Is acting something that you see yourself seriously pursuing in the future?
Summer Azul: I loveee acting. I can't let it go. Basically, I tell people it's like being in a love triangle with music and acting because I can't just choose one or the other. But again, they go hand in hand. A lot of rappers cross into music nowadays and a lot of actors are even getting into music like Jamie Foxx and people like that. I definitely plan on pursuing my acting career as well. I've already won awards for music and acting. On this new album, I took a break from acting for maybe six months to focus on my music but I'm definitely going back [laughs].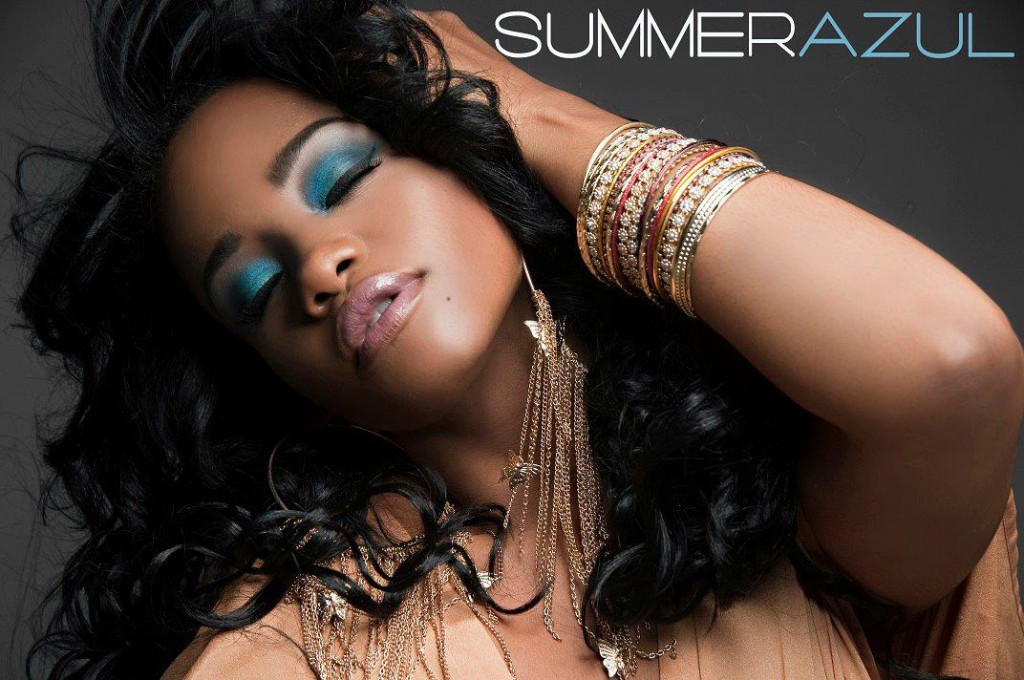 HHE: Even with you being an unsigned artist, many people are already comparing you to other female artists such as Nicki Minaj? Is that something that you take as a compliment or do you feel like you two are in totally different lanes?
Summer Azul: I think it's a huge compliment because regardless of whether I feel like I'm different from her or not, she's doing what I'm doing as far as being a female in the industry. With that being said, and being compared to somebody who's at the top of the game right now, I feel like that's a huge compliment. If we were total opposites, it still wouldn't matter because we're both still doing the same thing. So like I said, I take it as a huge compliment, because I work very hard and I can tell that as an entertainer she works very hard as well.
HHE: Speaking of females in the industry, how do you find the right balance between work life, personal life, family, love life, etc.?
Summer Azul: [sighs, laughs] That's kinda tough because when you work hard you really don't have too much of a personal life because everything is work. But that's the sacrifice you have to make and if you're serious about what you want to do, then it's not a problem. I make time for friends and family. You always make time for something, if that's what you really want. But this is a dream of mine, and it's a goal that I set out to accomplish so I do make sacrifices. I tend to not party as much, but it's okay because I'm making music that people are partying to! It's just a sacrifice. I'm fine with it, I'm happy with it.
HHE: So for our male readers, does that man there's no man in Summer Azul's life?
Summer Azul: Ummm, no. [laughs]. Like I said with my personal life, I don't get too much time. But now I understand when people say "Oh I'm married to the music". You think "oh, they're just saying that because it sounds cool". No, I understand why they say that, because you're obligated. This is your responsibility. You know what I mean? This is what I have to put my time into — my love and my passion into. My fans that I call my Azul Army, they're like my support system like a man would be. And they tell me like "Oh you're doing good" and "Oh, try this", "We love you". So right now, that's my relationship. It's with the Azul Army.
HHE: You've been nominated for the UK's Music Eyz Best Unsigned Artist Award, how important is it to you that you get global recognition and not just love in the states?
Summer Azul: Ohhh my goodness, It's major. Because I'm the type of person, I get excited just to be recognized for the hard work that you're doing. I appreciate that. So for that to happen overseas, I'm just like lost for words. I did just come back from over there [Europe], doing a promo tour and working on this new album and I do get a lot of love there. And I appreciate it. So now to get the recognition as a nominee, and it means a lot because I'm working really hard. I never wanted to be just as an American artist. I wanted to be a worldwide artist because there are people everywhere and everybody loves music. So it's amazing to me.
HHE: You dropped your latest mixtape, "The Knockout Part 5" a couple of weeks ago? How has the response from your fans been?
Summer Azul: With the mixtape series, I drop a new volume every six months for the past two years and I'm always getting an award or nomination for something. The thing about Part 5 is that it's my first one with all original music. Usually, each volume is a mixtape including original music but a lot of remixes. Of course, I was known as the mixtape queen, but this is the first one with all original material. I worked with producers from various countries all over the world and it's not just hip hop. It's pop, dubstep, everything that I love together and that means a lot to me — for people to take that, and as much as they dig the regular mixtapes, they like this one even more. It seemed like it was something that people were waiting for,
HHE: What other producers and artists would you like to work with?
Summer Azul: Oh my goodness, the list could go on and on [laughs] because there are so many talented people in the industry. It's just so many, but I know for a fact I would want to work with someone like Kanye West because he's a producer and an artist. He just has this style and confidence that I feel is amazing. So that's definitely one person I would love to work with. But I could just keep going and going because it's just so many people.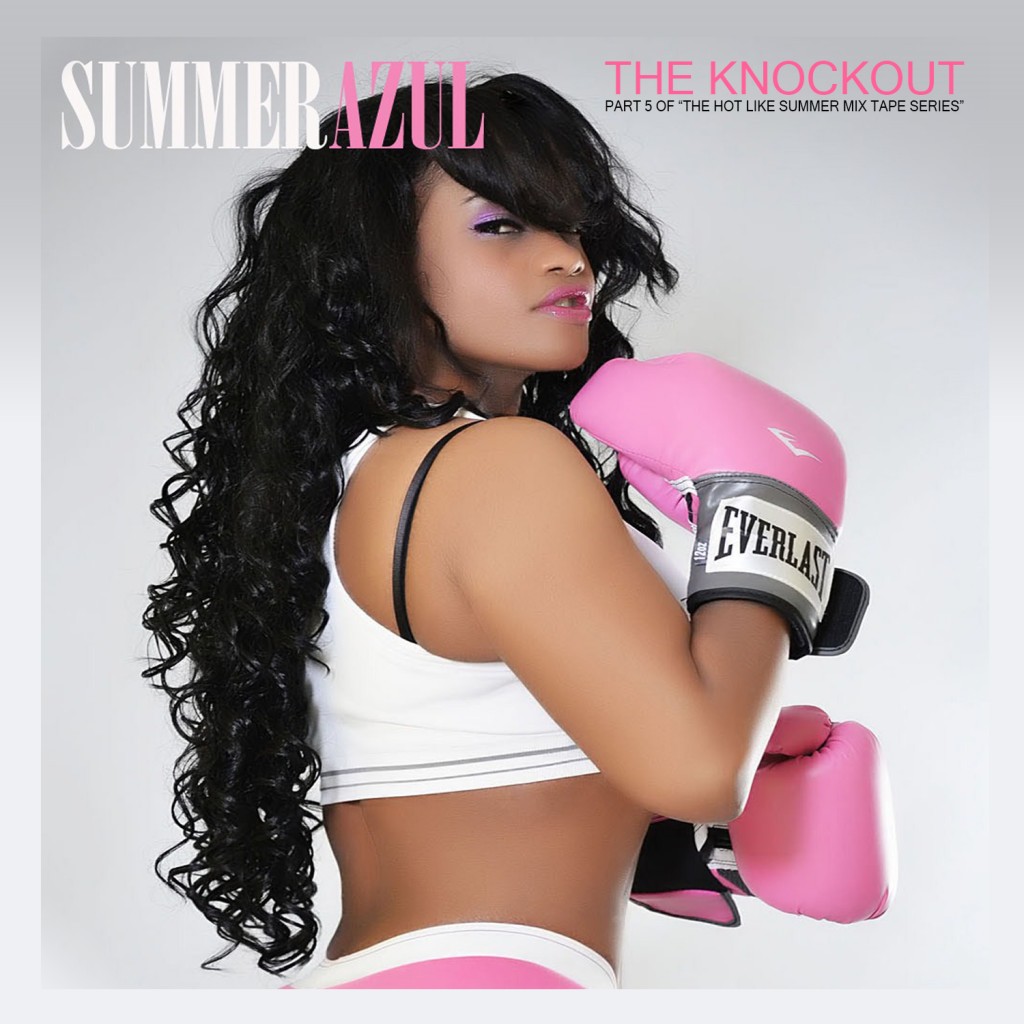 HHE: What does Summer Azul have planned for the future?
Summer Azul: Basically, I just dropped the new mixtape The Knockout Pt. 5. I'm trying to set up a promo tour in the U.S. and Brazil in 2013. Of course, I'll be releasing more singles, more videos. Just taking everything to the next level. You'll see a lot more of Summer Azul in 2013.
Follow us on Twitter: @HipHopEnquirer
Comments
comments
Category: Interviews, Latest Hip Hop News, One on One