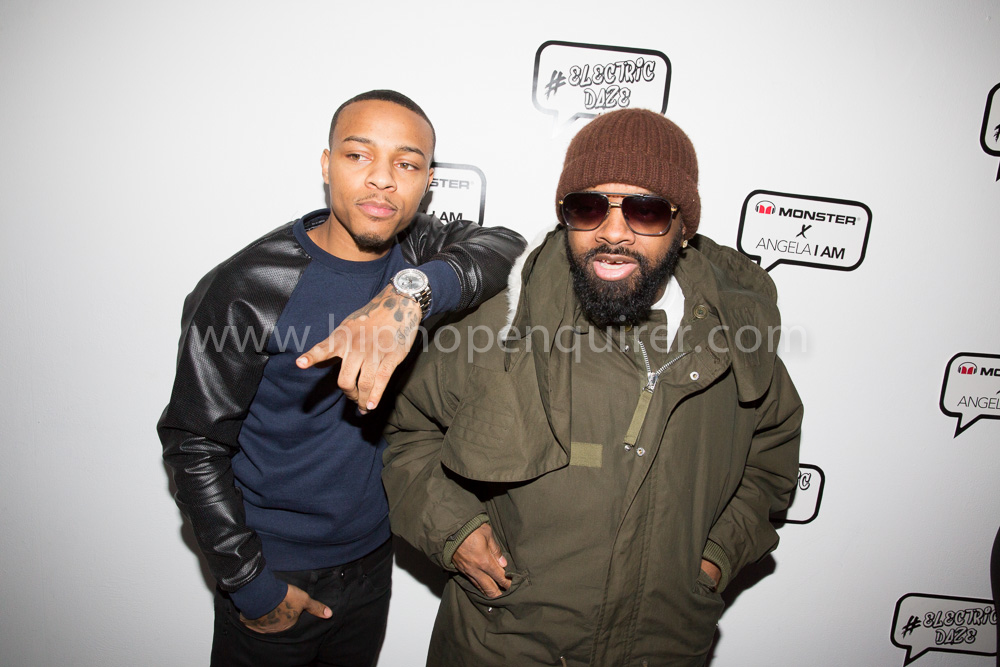 Jermaine Dupri is legend in the music industry and is often overlooked for some strange reason. He could be considered the Rodney Dangerfield of hip hop. Part of this could be attributed to being from Atlanta, Georgia but really the south in general. It was only fitting that when the music business focus shifted to the south, it allowed Jermaine to find more homegrown talent for the mainstream which would give him unprecedented longevity.
His accomplishments include introducing the world to Kris Kross, Xscape, Lil Bow Wow, and the Da Brat. Coupled this with his contributions to the careers of Jay-Z, Destiny's Child, Mariah Carey and Usher, Jermaine Dupri has all the credentials to speak on the music business and artists. Not to mention giving the world Dem Franchize Boyz, thus increasing the sales of white t-shirts to possibly an all-time high.
JD was recently on Larry King Now and spoke on a slew of subjects with his expertise knowledge and had some interesting responses. The question that received the most intriguing answer was when Larry King asked if Jay-Z is as good as buissess as he is an artist. Dupri responded, 'Probably better artist, I think.'
Hip Hop Enquirer's Dennis Byron wanted to get more clarity in what music mogul Jermaine Dupri meant when he made that statement.
DB: Your statement about Jay Z being a better rapper than businessman was very provocative statement. Could you explain what you meant by that statement? Do you feel that Jay Z has made bad business decisions in the past or do you believe Jay Z is just that great of an artist.
JD: Purely the fact that he's genius when it comes to rapping.
Dupri has made many great business moves himself, the founding of his own record label So So Def Recordings being one of them. He recently has launched his own app entitled 4 Lanes which is reminiscence of a very famous music video. JD and Jay-Z are probably still have a good relationship so any critique of his 'Money Ain't a Thang' collaborator could be taken the wrong way.
Follow us on twitter@hiphopenquirer
Comments
comments
Category: Interviews, Latest Hip Hop News, One on One