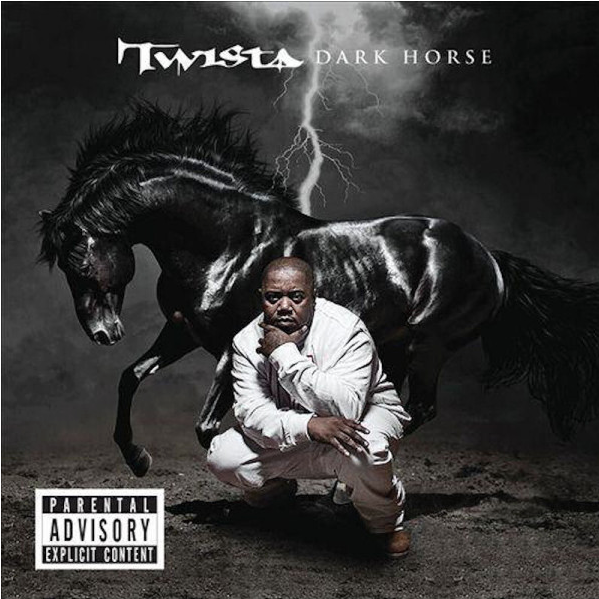 Even after 20 years in the game, Twista is still sharp at the tongue, and quick on his hustle. His signature sound of rapid lyricism along with a Chicago player-like mentality has landed him alongside some of the biggest names in music such as: Jay-z, Wiz Khalifa, Tech N9ne, etc. Recently, the only rapper to ever enter the Guinness Book of World Records for the fastest rap, Twista released the first single, "It's Yours," featuring Tia London to garner anticipation for his 9th album, "Dark Horse." Hip Hop Enquirer was able to get him to open up about a series of topics from Chicago violence to his thoughts on new age rappers like Chief Keef and Chance the Rapper. Check out our Q & A session with this hip hop legend below.

HHE: For starters, you have been in the rap game for over 20 years…. How does it feel knowing that you are still here, and creating new music that listeners can enjoy?
Twista: It feels good to still be here 20 years later. It's different when you're doing it for the money and the fame… but I'm still doing because it's my passion and it's what I still love to do.
HHE: You linked up with Traxstar back in 1996, and since then he has gone on to produce some of your biggest hits along with others…. What is it about his productions that constantly keep you coming back for more material?
Twista: Well… it's a certain chemistry that we have in the studio… Like how Gucci constantly goes to Zaytoven for beats, or how Kendrick goes to Dre for beats. I love Traxstar's production and how he makes his music.
HHE: What are your thoughts on the notion that Hip Hop is a young man's game?
Twista: Well I don't think Hip-Hop is necessarily a young man's game. To put it in perspective, in my opinion, Hip-Hop is very youth driven.
HHE: Do you believe that the younger artists pay enough homage to the one's that came before them?
Twista: Artists definitely pay homage. If you ask Young Thug about who he is influenced by… he will tell you that he's inspired by Little Wayne. His sound is even like his.  Drake mentioned that he got this pattern from this artist… or this word from that artist, but you got some youth that just don't care. I think its split down the middle.
HHE: Speaking of younger artists, individuals such as Chief Keef, Lil Durk, and Rockie Fresh have garnered a certain buzz being that they're from your hometown…  What inspired you want to hop one of Chance the Rapper's track's (Cocoa Butter Kisses) as opposed to the other artists mentioned?
Twista: Um…  It really just depends on who you vibing with and who you running with at the time. When I first heard Chance the Rapper, his sound was unique to me and I was surprised that he was out of Chicago with a sound so different… just like mine with the rap music, so when I got a chance to run into him, we chopped it up a little bit and he paid respect to me, and I told him how much I liked him as a new artist and he was like, Man… I got a song that you would sound perfect on, which was the Cocoa Butter Kisses joint, so we did the track together and it turned out to be dope.
HHE: There have been 180 murders in Chicago since the beginning of 2014… Being that you are a Chicago native, do you think enough is being done by the government, and law enforcement to curb the violence that's occurring on a daily basis?
Twista: Well… I definitely think the parents, and the people that involved with raising the young ones should play a bigger part in helping the mind state of the children… you know? It's only so much you can ask the government to do. We need more leaders, more people to speak up and we just need better ways to inject positive energy into the minds of the youth because I think a lot of it has to with the fact the we ain't got no money out here… like a lot of these shorties out here gotta find a way to eat. Everybody not on the corner just because it's the cool thing to do. Most of the guys out there serving  tryna make ends meet and get through on a day to day basis the best way that they know how to do it. So out of the violence, you gotta try to do things to curb it. I definitely think music plays a part in it too. Sometimes I think people higher above probably pay attention to what music to pump out to keep things a certain way… You got your conspiracy theories and your regular talk with it… but music does cause an effect on people whether it be negative or positive so I definitely think we should do more positive things for the youth.
HHE: As someone with such a big influence in the Hip-Hop culture, do you think you've done enough to stop the violence in Chicago?
Twista: I try to… you know? And with this album, "The Dark Horse," you're gonna hear some things on there that's exactly going to let you know that I'm on that vibe. I got this one song called "Malcolm Little," that I think it's gonna be real hot. I don't know if it's gonna make the album but I'm gonna just throw it out there, and it's directly talking to the youth… and the reason why I called it Malcolm Little is because that's the mind state that I feel like the youth are in now when he was wilding out, so the track is basically me telling them to transform from Malcolm Little into Malcolm X. I try to do little things like that through my music, and just my attitude in general. If you ask all of the guys in Chicago, they'll tell you, Man… Twista bring that positive vibe that make everybody wanna kick it.
HHE: You've just released your first single, "It's yours," featuring Tia London whom is also from Chicago, so what can fans expect from your new album, "Dark Horse?"
Twista: Well one thing is that a new song is a new song. If it's that vintage sound… a new song is a new song so I definitely think people are going to be able to enjoy hearing a new adrenaline rush, but still feel an adrenaline rush, that's what I try to target on this album. I try to pay attention to the fact that the fans want a certain type of delivery and I try my best to give it to them, and they are gonna trip on the features. To be able to hear me with Tech N9ne, or hear my song that I did with Wiz Khalifa, or hear the way Twista and Chief Keef sound on the same track, so I think people are gonna catch those vibes like that and just see where Twista is at right now in the modern world. I think that they're gonna enjoy it.
Order the album for pre-sale on Itunes right here: ITUNES 
Follow us on Twitter @hiphopenquirer
Comments
comments
Category: Media Gallery