Deelishis & Brother Polight break sex and consciousness down.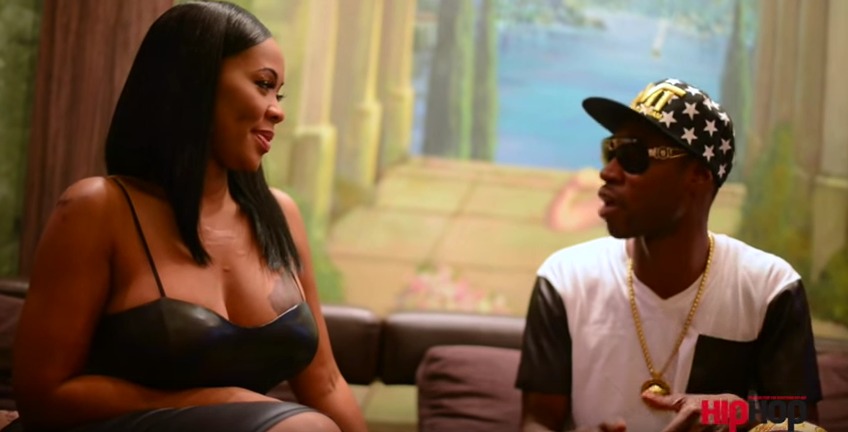 Former reality star, radio host and our favorite Instagram vixen, Deelishis, just sat down with celebrity mentor/author, Brother Polight, to discuss 'sexuality and the consciousness of it all'. There are a couple of interesting pointers discussed in this video, exclusively shot by Hip Hop Enquirer. Intellect and sexuality were discussed, for example, Brother Polight shed light on a very interesting perspective on 'encouraging sexuality' because of the growing creativity behind it. Society's expectations can sometimes suppress the creativity of individuals, especially celebrities, according to the author.
Brother Polight is the founder of the Nu-Covenant organization and has authored over 91 books to date. He also mentors such celebrities as NBA star Metta World Peace (Ron Artest), Carl Jones (Black Dynamite), Rameses Barden (NFL Superbowl Champion), Nathaniel Dilworth who was inducted into the Fitness Trainer Hall of Fame.
This suppressed action is very unfair to a person's vibrant personality, and it's something that he believes shouldn't be accepted. Brother Polight made it clear that it's important to not allow society's expectations to box one's creativity in.
Deelishis touches on her experience with 'society's expectations' when she visited Paris. The conversation was just something that needed to be said. Watch the video interview above and let us know what your thoughts on the subject of 'sex and consciousness'.
Post them below.
Hip Hop Enquirer Magazine | Follow us @HipHopEnquirer
Comments
comments
Category: Feature, Interviews, Latest Hip Hop News, One on One