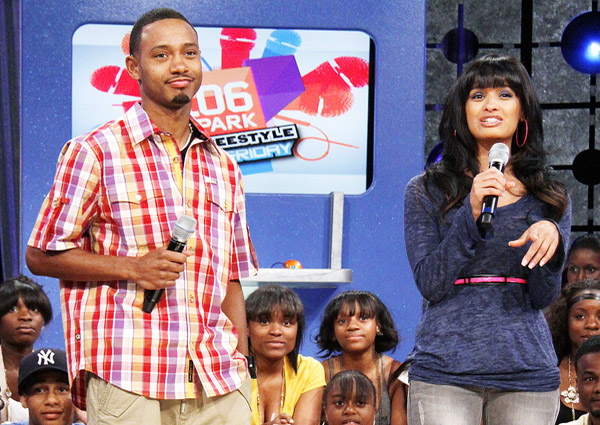 According to various news sources, the hosts of 106 & Park Terrance J and Rocsi have been given pink slips by BET. Both hosts are reported to be leaving the show to pursue careers in acting. 106 & Park has been on the air since 2000 and gone through its share of hosts that included A.J. Calloway and Marie "Free" Wright (2000-2005), Big Tigger and Julissa Bermudez (2005-06), but Terrance J and Rocsi have held the show down for almost seven years (2006-2012).
They became hosts of the show after winning the BET New Faces Contest in 2006. Terrance and Rocsi have catered to the younger crowd and are known to be goofy and playful on the set.
As of now there are no definite replacements for Terrance J and Rocsi and no one is sure if this means the end of the show or just the end of their era. Luckily for Terrence J, acting has proven to be a good transition since he starred in this summer's blockbuster hit movie "Think Like A Man' as well as his appearance on Bet's "The Game". We don't know if Rosci will be as lucky pursuing acting, but she has been seen lately with Eddie Murphy and they are reportedly dating. Stay tuned for more information on that!
[poll id='1']
Follow us on twitter@hiphopenqmag
Comments
comments
Category: Latest Hip Hop News, Media Gallery