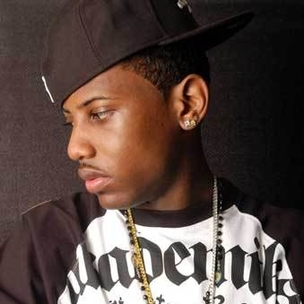 Yesterday, Fabolous stopped by Angie Martinez's Hot 97 Radio show to chat it up about his stance on the super popular reality show Love & Hip Hop. If you've been living under a rock Fab's ex and  baby mama, Emily Bustamante is a castmember on the show and she constantly refers to her tumultuous relationship with the rapper as well as how bad she feels that he treated her.
Fab stated "It's just not my cup of tea, it's one side of what's going on. I don't bash it, but I'm not really in support of it, either. I don't think it depicts me the way I am. It just depicts a one-sided version of what's going on". He continued on to say "There's no ownership on her side," he said. "She's kind of like a piece of somebody else's show and I'm not with that. I put too many years in business of me working in this industry for me to be a piece of somebody else's thing".
Fab also touched on the producer-driven tension between Emily and his former jumpoff Kimbella,saying  "they're there to make entertaining television and if they can dig up a girl from four years ago who could make an interesting twist in an episode of their show, guess what? They will do it." Head here to listen to the entire interview.
Follow us on Twitter: @HipHopEnqMag
Comments
comments
Category: Latest Hip Hop News, Talk of the Town