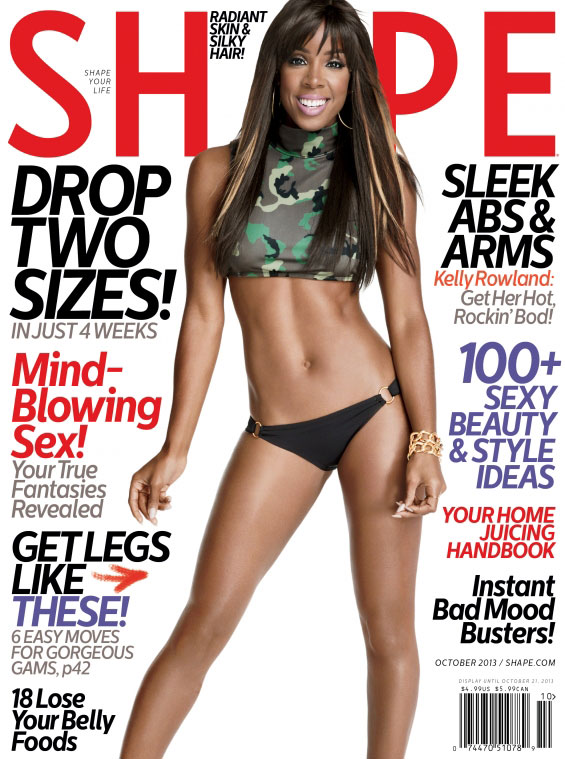 R&B singer Kelly Rowland graces the cover of the October 2013 issue of Shape Magazine!
Inside, the hot 32-year-old talks about her favorite part of her body  and how staying in shape makes her feel "sexy" because "Isn't that everyone's goal when they work out, to look good naked?"
"My trainer always tells me to find something I love about my body. For me, it's my arms, which I got from my grandmother. I remember she always wore tank tops and cute little shirts that showed off her upper body, and I thought it was so cool! So I'm proud to say, I love my toned arms," Kelly said.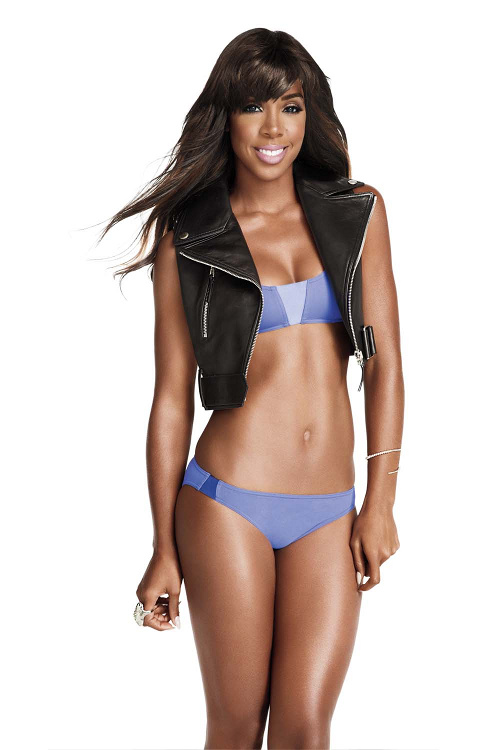 On her strenuous workout regimen:
"I work out five or six times a week. I feel better, look better, sleep better. As I'm getting older, the Rowland family trait of having bigger bottoms is taking its toll on my hips and butt. The other day, [my trainer] had me doing squats that were so hard I wanted to kill her. But my behind is getting higher and tighter. Exercise really does change your body."
See Kelly Rowland's full interview on magazine stands and also your Shape iPad app in October.
Read more: Kelly Rowland Shows Off Her Sexy Bikini Body on Shape Magazine Cover
Follow us on Twitter @Hiphopenquirer
Comments
comments
Category: Hip Hop Fashion, Hip Hop Honeys, Latest Hip Hop News