Let's assume you already have the basics: black boots, a pair of dress shoes, and casual sneakers that match pretty much everything. Well this season we're here to shake you up and out of your comfort zone when it comes to your kicks. Taking some fashion risks is what it's all about sometimes, so why not walk on the wild side with an analysis of the three hottest men's shoes for fall/winter 2015.
According to men's magazine GQ, sportier shoes with a luxe twist are all the rage this season, so that's what you can expect to see in our collection below. Pick and choose as you please—we'll even give you some tips on which shoes to trade in for the new, so you can enjoy the fresh flavor your fancy footwear will lend to your cold weather wardrobe with minimal effort.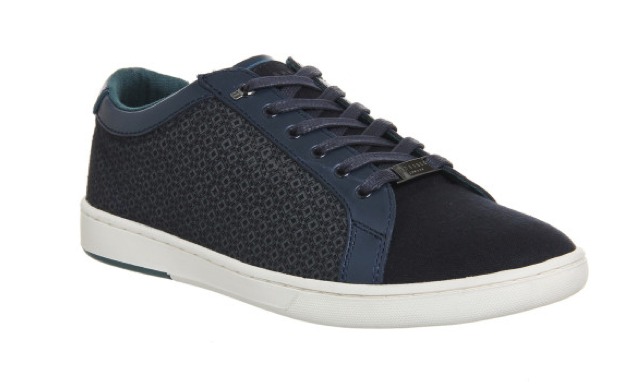 Jewel tones are hot for fall—bling not required—which is why we've brought to you this sweet pair of Keeran 2 sneakers in blue from Ted Baker pictured above. Kick your plain white tennies to the curb, or at least to the back of your closet, in exchange for this handsome jewel-toned pair that will instantly elevate the old jeans and a T-shirt look. You can also pair these with khakis, corduroys, chinos, cargos, and other pants from the casual realm. From blazers to cable knit sweaters to plain white tees, the upper proportions that would pair well with these shoes is practically endless.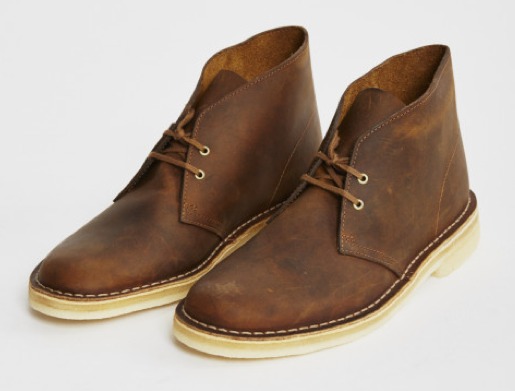 The refined desert boot is one pair you shouldn't be without this year. It's a refreshing and fitting exchange for the typical black lace-up boot that's so commonly seen as part of a masculine fall/winter wardrobe. Esquire magazine has even added this particular style to the season's must-own shoe list, so it definitely deserves a nod. Pictured above are handsome brown leather desert boots from Clarks. This shoe is the embodiment of trendy, yet practical, male footwear fashion for fall. Stylishly on-trend without the connotations of a passing fad, these boots are made to look great with a variety of outfits. From a navy suit to your favorite jeans, they've got you covered.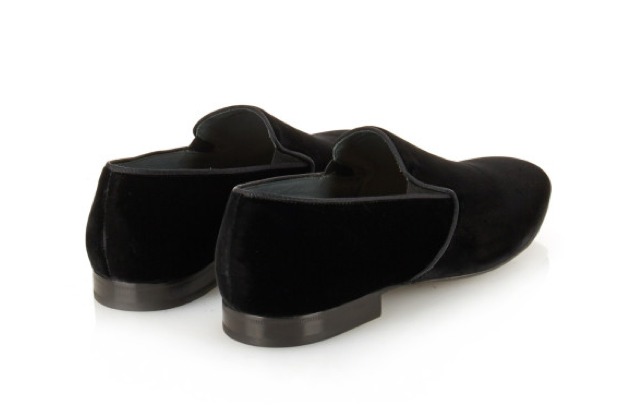 Next up is a shoe inspired by the extensive collection from Lyst, and in terms of unique style, it doesn't disappoint. The black velvet Lanvin loafers pictured above are classy, regal, and also dressy enough to take the place of your typical dress shoe. With a sort of Hugh Heffner-esque vibe, you can rest assured that you'll have sex appeal on lock when you enter the room wearing these to all your holiday parties this season. These loafers plus a slim fit suit would serve as a classic evening look with a textural twist, but you can even pair these with jeans and a blazer for an on-trend daytime ensemble.
Whether you're hanging out with your boys at your favorite casual joint, taking your girl out on a date, or donning your most dapper of suits for NYE, there is definitely a stylish alternative here for every occasion. Put yourself out there this season, take the fashion risk, and if the shoe fits, wear it.
Comments
comments
Category: Hip Hop Fashion, Latest Hip Hop News