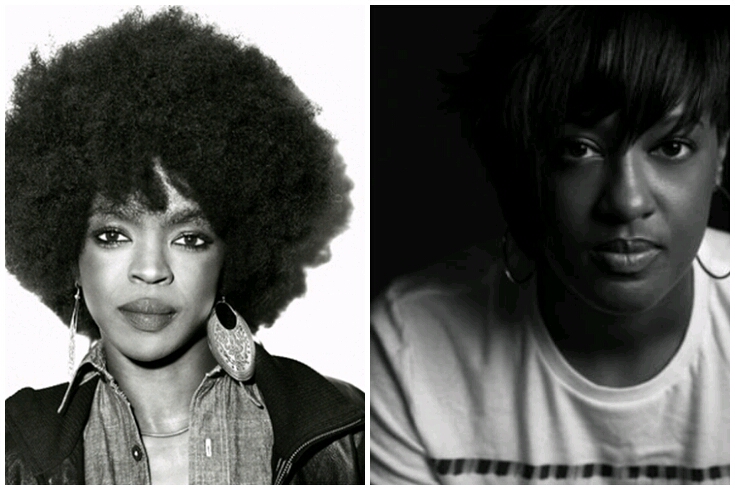 "Believe me frontin' niggas give me heebie jeebies (believe me)" no longer only dwells as genius lyrical content among the classic Fugee's "Ready or Not" beat, from the 90's queen of rap Lauryn Hill. It's now shared, with Jamla Records new female emcee, Rapsody. The lyric above is the perfect borrowed line, for the beautiful "Believe Me" track off of Rapsody's first debut album – "The Idea of the Beautiful". It's just amazing how similiar in style Lauryn Hill is to Rapsody.
According to reports on The Examiner, when compared to Lauryn Hill, by entertainment personality Queen Bobbi this is what Rapsody stated:
No I don't run with it, it's humbling. I take that as a compliment but you know there will only be one Lauryn Hill, there will never be another Lauryn Hill. I think that people definitely hear that I am really influenced by her. I love her and I respect her, she is one of my favorite artists of all times.

It's humbling to be compared to someone with that quality of music and that good of an artist but there will only be one Lauryn Hill and I'm just Rapsody and that's all I could be.
Rapsody, is a refreshing female artist out of North Carolina, who was just released from Jamla Records [label belonging to producer 9th Wonder]. Without a doubt, she brings something back to hip hop that has been missing for quite some time.
The similarities between Rapsody and Lauryn Hill are rather striking and something that female fans of hip hop shouldn't ignore. Rapsody's powerful presence has helped her to gain an inner circle filled with some of hip hop's most powerful and talented men in production, including 9th Wonder and team, which mirrors Lauryn's time with Wyclef and Prez. With her earth-toned layers of 90's female  hip hop attire, Rapsody brings that original flavor of true hip hop back to its home.
Once upon a time, believe it or not, female rap dominated in promoting positivity for women, natural attire, and empowerment for black women as a whole. The genre had its plentiful selection of Queen Latifah's  and MC Lytes, who demanded respect in their lyrics, stayed clear from drama and mishaps, and didn't promote sex or violence. The only thing about female rap back then was that there was only one Lauryn Hill. There was only one powerhouse, with the ability to write, sing, rap and act. For over a decade now, women who love hip hop have shouted "Lauryn Hill come back", after her many issues involving mental condition and life as a whole. Well, in some weird hip hop supernatural way, Rapsody flew to our rescue. She displays this beautiful dark skinned, powerful woman in her image, wearing clothing that doesn't exploit her sexuality but presents her strong and righteous demeanor. Just like Lauryn's, Rapsody's presence is very sweet in her videos, but her message speaks very loudly.
Rapsody's words and lyrics also share obvious similarities to Hill's. She consistently presents wisdom and eye-opening situations in many of the tracks listed on "The Idea of The Beautiful". Another interesting thing about her album that stood out was this picture of a little African girl, displaying the necessary pride of being "black and a natural female" on the cover. "The Idea of the Beautiful" and everything about this new project just reads "phenomenal woman".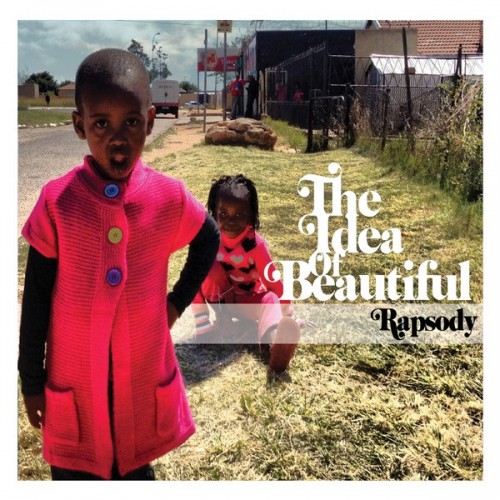 In a hip hop world, where a woman's sexuality is expected to increase her popularity, Lauryn didn't need that favor, and neither does the talented Rapsody. She's one of those female rap super-heroines that we'd love to introduce our young daughters who love hip hop to. She's a positive role model, artist, and creator of rhymes that deserve right to dwell in the hip hop genre forever.
"The Idea of the Beautiful" is in stores and on iTunes right now. We at Hip Hop Enquirer encourage all of the 90's Lauryn Hill fans to listen to the new female artist Rapsody. You're welcome in advance.
Download on Itunes here. Check out this recent interview with Rapsody by Queen Bobbi (via TheExaminer) below:
Hip Hop Enquirer Magazine | Follow us @hiphopenquirer
Comments
comments
Category: Latest Hip Hop News, Media Gallery, Talk of the Town