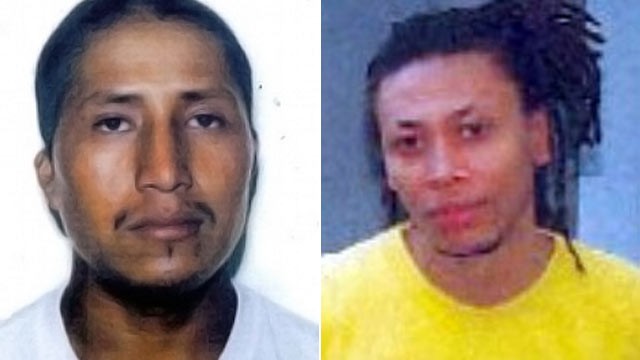 Two stories have really gotten a hold of filmmaker Tyler Perry's heart, because he has put up a $100,000 reward for any evidence involving two Florida men who disappeared outlandishly.
According to reports at thegrio.com (via Associated Press), Rev Al Sharpton and Ben Jealous of the NAACP are already on boar along with Tyler Perry. This is the kicker of both stories. Both of the men went disappearing after allegedly being stopped by a sheriff's deputy in southwestern Florida.
The missing-person investigations of Terrance Williams and Felipe Santos were discussed this past Thursday in Naples, and all three men listed above were in attendance. The two men disappeared just three months apart after coming in contact with Collier County Sheriff's Deputy Steven Calkins, in 2003 and 2004. Calkins was subsequently never charged, but fired the next year behind the disappearances.
Here are the weird issues in the case of the two missing Florida men.
Santos, who was 23 and did farm and construction work disappeared after he had been arrested for no registration or insurance at the scene of an accident by Calkins. Calkins put Santos in the back of his police car, and drove him away. When his brothers got to the jail to bond him out, he wasn't there. Calkins told investigators that because Santos was so cooperative, he dropped him off at a convenient store.
Williams, 27, and a new resident to Naples who had recently moved from Tennessee to be closer to his mother, had car troubles with his Cadillac in January 2004. Calkins found him and called the Collier County Sheriff's Office to have the car towed. In the recorded conversation, Calkins and the station dispatcher both talked in exaggerated black dialect. Calkins told the investigators that Williams asked him for a ride to a store, and that he let him off there. Witnesses last spotted Mr. Williams by a cemetery.
This bizarre story can be read in full at TheGrio.com. Check out the Santos-Williams discussion clip from Al Sharpton Tonight with Tyler Perry.:
Hip Hop Enquirer Magazine | Follow us @hiphopenquirer
Comments
comments
Category: Crime Stories, Latest Hip Hop News, Media Gallery