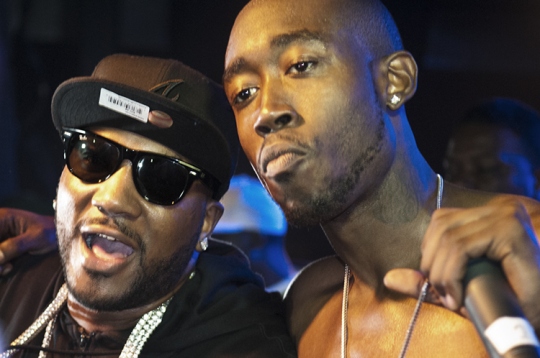 Last week the outspoken Gary, Indiana rapper, Freddie Gibbs stopped by the Breakfast Club and when asked about his relationship with Young Jeezy's CTE family, he didn't have much to say. Today, Freddie decided to get things off his chest and called into The Breakfast Club to confirm that he's no longer signed with the CTE imprint.
When Charlamagne asked Freddie why he decided to part ways, Freddie responded:
It was a number of things. At the end of the day it was a good decision for myself, my family. It wasn't nothing against him or none of that. It's just a move that I had to make personally, and business-wise. 
Freddie still made it clear that it's all love with the CTE family including Jeezy, Slick Pulla, Scrilla and more.
Check out the full interview below!
Follow us on Twitter: @HipHopEnquirer
Comments
comments
Category: Latest Hip Hop News