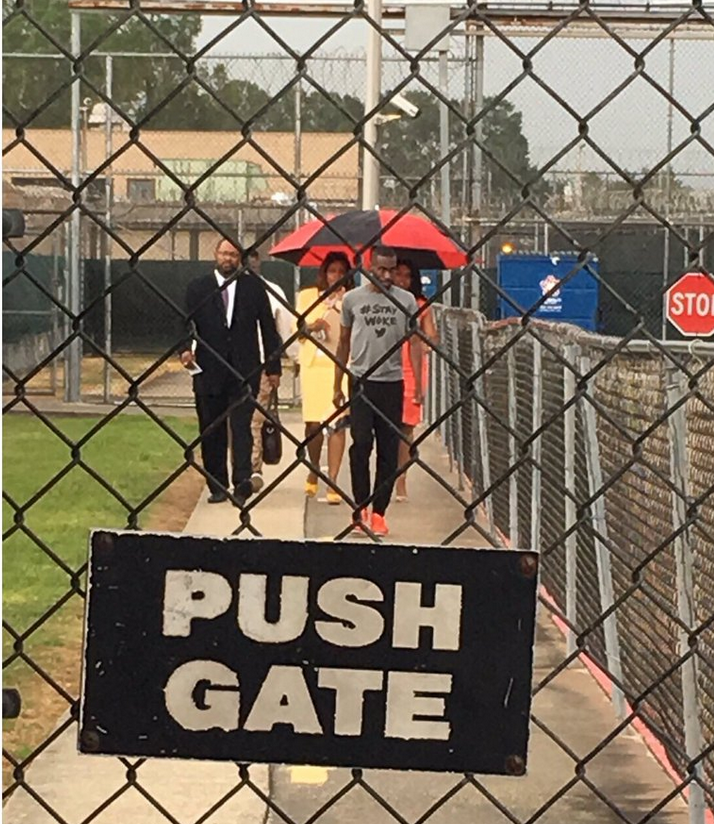 Less than 24 hours after being arrested by Baton Rouge police, Black Lives Matter activist Deray McKesson was released from a local jail for allegedly walking in the roadway which many believe he was targeted for his activism.
He was taken into custody while walking along the side of the Airline Highway with fellow protesters and later charged with "simple obstruction of highway commerce," according to court records.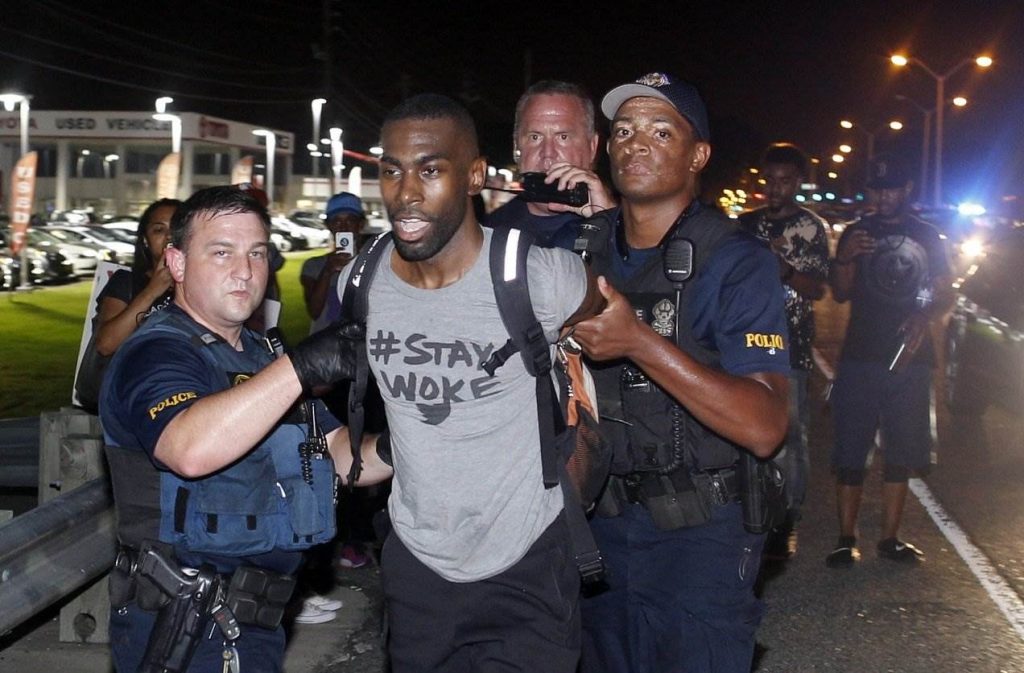 On Sunday afternoon, Mckesson, 31, was released from the East Baton Rouge Parish Jail, according to facility records.
"The police have been provocateurs all night. The protesters have been solid," Mckesson said in the video just minutes before his arrest.
"The police in Baton Rouge have been truly awful tonight. They've provoked people. They've chased people just for kicks," he added.
A police officer appears to tell Mckesson, who was walking on the shoulder of the road, that he'd been "flagged" for walking on the highway.
"You with them loud shoes, I see you on the road. If I get close to you you're going to jail. You better keep walking."
Another protester responds: "There's no sidewalk, sir."
Mckesson was filming officers when he appeared to be taken by surprise by his arrest.
"City police, you're under arrest."
"What?!"
"Don't fight me. Don't fight me," the officer said.
"I'm under arrest, y'all!"
Deray along with thousands were in Baton Rouge protesting the senseless killing of Alton Sterling who was outside a convenience store selling CDs. The horrific video shows a Baton Rouge cop pumping several shots into his body. Deray unsuccessfully ran for Mayor of Baltimore and continues to be a prominent activist on issues dealing with police brutality and was even invited to the White House to speak on the very subject.
Story developing.
Comments
comments
Category: Breaking News, Latest Hip Hop News